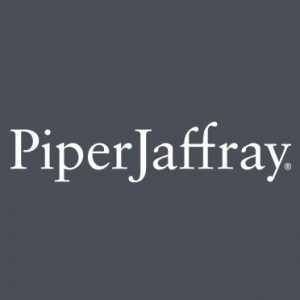 Piper Jaffray Companies (NYSE: PJC), a Minneapolis-based investment bank and asset management firm, closed Piper Jaffray Merchant Banking Fund II, L.P., a $130m growth equity fund.
Fund II received support from existing limited partners and added a number of institutional investors and family offices as new limited partners.
With the closing, Piper Jaffray Merchant Banking manages $275m of committed and invested capital through Fund II and its two prior growth equity funds. It will invest in commercial-stage businesses with growth prospects within industry sectors covered by Piper Jaffray equity research and investment banking. The fund plans to make senior equity and equity-linked investments of up to $15m per company. Focus sectors include healthcare, technology, business services, financial technology and consumer.
Portfolio companies will typically have a defined path to liquidity in a three- to five-year timeframe.
Since initial close in late 2017, the fund has made three investments in the following companies:
– Cafe Rio, an emerging leader in the Mexican fast-casual restaurant industry, building its brand with fresh, made-from-scratch foods.
– HemaSource, which combines proprietary inventory management software and data analytics with medical products and customer service to create a medical disposables distribution business in the plasma collection market and other ambulatory healthcare markets.
– Foodsby, which operates an online meal ordering and bulk delivery logistics platform.
Fund II is managed by the Piper Jaffray Merchant Banking team, which includes its three managing directors – Ted Christianson, Bob Rinek and Tom Schnettler.
The team has made 25 investments to-date and has generated 13 liquidity events, including the sale of Sport Ngin to Comcast NBC Sports, the sale of Torax Medical to Johnson & Johnson and the sale of LogRhythm to private equity firm Thoma Bravo.
FinSMEs
11/10/2018