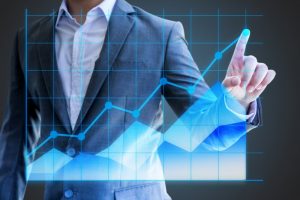 Everyone who invests into a new business dreams of it delivering big returns, but many companies fail to make their mark in today's ultra-competitive marketplace.
However, one way to secure success can be investing in businesses that are different from the competition – ones that challenge the norm of how things are done or supply goods and services that are not available elsewhere.
Read on as we look at some unconventional businesses that secured serious returns for their investors.
A.J. Scribante – MAJERS
Scribante founded MAJERS, a revolutionary company whose cutting-edge information and marketing systems helped manufacturers and grocers move their products through supermarket shelves across the United States.
Before being sold to the A.C. Nielsen division of Dun and Bradstreet Corporation for $65 million in December 1986, MAJERS had six hundred employees, seven offices and 350 clients.
After being fired from a job as a chemical salesman, Scribante branched out on his own, selling anything and everything before settling on marketing his Brite*Eyes bleach in various markets.
He began clipping grocery store ads from newspapers around the Midwest, compiling them into a booklet to show fellow suppliers, grocers and manufacturers the price differences for products in far-flung markets.
The booklet of ads evolved into MAJERS, a full service computerised marketing information company whose clients included Pepsi, Coca-Cola, General Foods and Pillsbury.
Paul Kitchener – CBD products
Kitchener began selling cannabidol (CBD) products at one shop in the North East of England in early 2018 and he has already started to expand his empire. He stumbled on the idea after trying to source different CBD products for his mother, who suffered with skin cancer.
High quality CBD oil is a powerful and natural alternative to more traditional pain relief methods like ibuprofen, leading many people to take advantage of its benefits. CBD oil, extracted from the hemp plant, is legal and doesn't get users 'high' but is said to have huge health benefits.
In addition to treating cancer patients, people with diabetes, high blood pressure, anxiety and depression have been known to extol its virtues. With business booming, Kitchener now has shops in two North East towns, with plans in the pipeline to open many more in the future.
Judi Sheppard Missett – Jazzercise
Jazzercise is a dance fitness franchise company founded by Judi Sheppard Missett in 1969. It combines dance, strength and resistance training with popular music for a full-body workout.
Sheppard Missett created Jazzercise when she was a student at Northwestern University. She was teaching at a dance studio and noticed that her classes had high drop-out rates. After spotting that students were attending for physical fitness and not to become highly technically proficient in dance, she began to hold free fun classes that began with a jazz warm-up.
She then trained additional instructors to teach the routines she choreographed, which eventually led to a franchise deal. The company currently now has over 8,300 franchisees worldwide in 32 countries, a clothing line and an extremely loyal fan base – all from dance class.
Ben Cohen and Jerry Greenfield – Ben & Jerry's
The now-legendary duo opened a business after taking a correspondence course on the art of ice cream making. They discovered that just about the only college town without an ice cream shop was Burlington, Vermont.
With just $8,000 in savings and a $4,000 loan, they leased an old gas station in Burlington, purchased equipment and began coming up with ideas for unique flavors. Within 20 years the company was taking in over $225 million in annual revenue.
Ben & Jerry's officially merged with Unilever in August 2000 and has since gone from strength-to-strength. It was listed as the third ranked ice cream brand in the United States with over $475m worth of sales for the 52 weeks ended January 22, 2017.
Seth Priebatsch – SCVNGR
Priebatsch founded his first start-up at the age of 12. It failed miserably, but by the time he was 25 he had two successful ventures under his belt that changed the way people think about online payments.
SCVNGR has turned check-ins and payments into interactive contests with challenges and prizes. With LevelUp, the mobile-payment app, Preibatsch has replaced credit cards and dollar bills with smartphones.
He transformed SCVNGR into a mobile payments platform called LevelUp in 2012. Over 200 enterprise brands now use LevelUp to engage their guests across thousands of locations and millions of customers.
Priebatsch's methods are certainly unconventional. He describes himself as the 'Chief Ninja' of the company, has a habit of working barefoot and wears a bright orange shirt to the office every day. He also rarely goes home from work, preferring to sleep in his office.
The company now operates as a subsidiary of GrubHub Holdings Incorporated, but Priebatsch still refers to himself as the 'Chief Ninja'.