Over in the UK, the item that is currently dominating the political agenda is Brexit: The decision, made by the voting public, to leave the European Union back in 2016 is reaching the crucial negotiation stage and efforts to get the deal over the line have caused splits in the ruling Conservative party.
In contrast, the Labour opposition have been strangely silent on the matter, based on the theory posed by Napoleon Bonaparte that you should never interrupt the enemy when they are making a mistake. It's a risky strategy perhaps and it's one that's not backed by the party in other areas.
Focal Point
While the Labour party may be standing by on Brexit, they are far more vocal in terms of the gambling industry in the UK. Deputy leader Tom Watson is the spokesman in this respect and he refers to the situation as Britain's 'hidden epidemic'.
Among the proposals suggested by Watson is a ban on advertising during live sports broadcasts. It's common in Britain to see at least one betting company appearing during a commercial break at half time or during any other natural break in the game. Football is a main focus but these adverts are also seen during golf, rugby, cricket and a host of other sports.
Labour also confirmed that they would look into the banning of credit cards as a means of funding for online betting accounts.
Becoming Invisible
In certain parts of the world such as Canada and Australia, there are restrictions already in place with regards to TV advertising for gambling and in addition, some countries also apply a ban on live betting.
The key word here is 'impulse' and, an ad with a live price may look so tempting that the punter gets straight online to place a bet without applying any form of thought process to the outcome. To understand that fully it's important to consider that bettors generally fall into one of two categories which are split as follows:
There are those punters who still bet with their instinct: They can't fully explain or analyse their bet because they've simply done it as a 'hunch'. On the other hand, there are those that prefer to crunch the numbers, analyse all the stats and make a judgement based on the results.
Hunch betting is fine but for those who are suggestible, should they really have a well-known actor posting an in-play set of odds on a certain outcome during a live sports broadcast? Opinion is mixed in regards to that question but it's easy to see why the Labour party would look for what they term as a 'whistle to whistle' ban on TV advertising.
The proposed ban on credit cards is also understandable for obvious reasons and it's really not a sensible idea for anyone to be borrowing money in order to make a bet.
Revenue Source
There is support, even amongst Tory voters, for Labour's intended measures and as we've seen, many of the proposals are hard to argue against when held up against the tricky question of addiction. However, at the same time, the UK gambling market is thriving and revenue continues to reach record levels.
In 2017, the latest set of figures showed that gross revenue from the entire betting sector was approaching some £14 billion and that it was continuing to grow. That represents a 65% jump from ten years previously when certain laws were relaxed and it represents input from all gambling forms such as sportsbooks, casino, poker, bingo and more.
Even in the face of tax changes introduced in 2014 when some operators chose to withdraw from the UK market, the numbers still grow. The changes meant that only the most successful gambling companies were able to continue with business as usual in the UK.
One such example is 888 Holdings. The online gambling giant offer online casino games, bingo, poker and more, with each outlet paying huge amounts of tax and only benefitting the economy in the UK. Around the world, online poker has been particularly popular, with the industry valued at $120 million in 2017, 888 poker have undoubtedly played a lead role in the growth of the industry, so the question is, can Labour really afford to reduce such a significant source of revenue?
Cutting off Vital Funding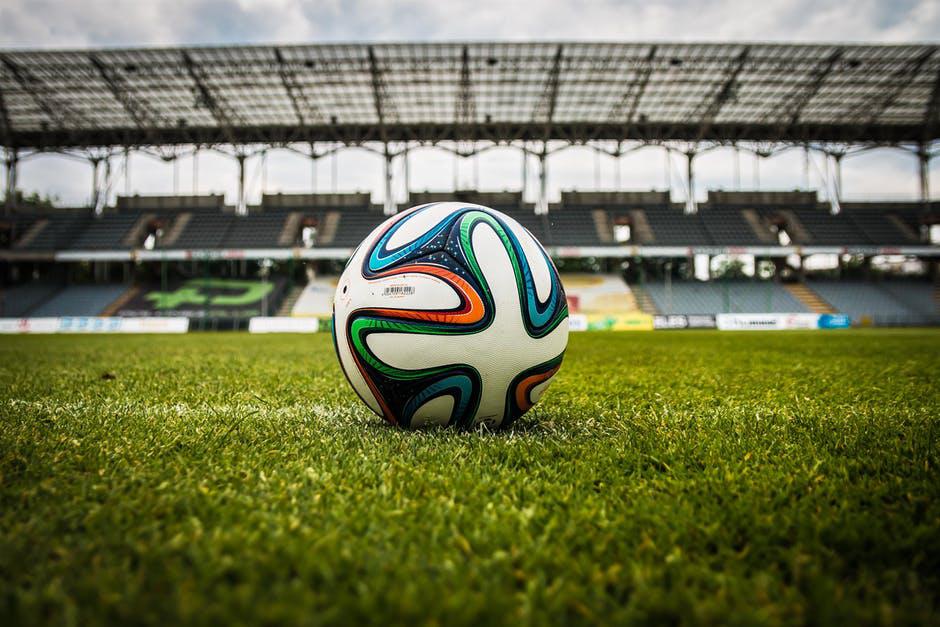 Labour is receiving a fair amount of support for their proposed measures, even from within the gambling industry, but certain suggestions are not likely to be welcomed. Prior to Tom Watson's comments, the main opposition party also stated that they would outlaw sports sponsorship from betting companies and that could potentially shut off a major source of revenue.
The story first emerged back in September 2017 and it was Tom Watson leading the Labour dissent once again. The deputy leader stated that his party would ban gambling firms from getting involved with sponsor deals in a bid to prevent children from being exposed to brands from a young age.
Certain clubs haven't helped themselves in this respect and back in January 2018, Newcastle United were charged after their betting sponsor's logo was found to be adorning the kit worn by their youth team.
Cash rich clubs such as Newcastle may not be affected by the proposals but as we filter down through the divisions, lower league clubs such as Blackpool and Bristol City are among a number of teams with headline gambling sponsors. The potential loss of revenue for those sides and the ones below them could, potentially make the difference between survival and going out of business.
While it's felt that there would always be another, non-gambling company ready to take up the baton, a spokesman for SkyBet, who sponsor the English Football League, claimed there is little interest in football sponsorship outside of the betting industry.
The Future
The constant message from Tom Watson and from the Labour Party as a whole is that gambling firms will be less visible in the future. The banning of gambling ads at certain times will take some of the smaller brand names out of our consciousness and that could potentially hit their revenue.
No-one should be arguing that the question of gambling addiction, both on a personal and national level, isn't a concern but there is clearly an issue with balance here. The revenue figures are vast and would a potential Labour government really want to risk severely reduced income in return for putting the brakes on the gambling industry?
They have to get into power first: In theory the UK may not see another General Election until 2022 but as the ruling Conservative party continues to stumble through Brexit negotiations, an early poll looks increasingly likely. Were that to happen, Britain could see a very different betting landscape should Labour get into power.