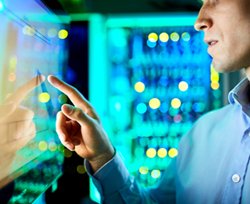 Chasm, a Canton, MA-based developer and manufacturer of advanced materials for printed electronics and battery applications, completed an $11m Series A financing round.
The round was led by Wave Equity Partners and NXT Ventures.
The company intends to use the funds to expand production capabilities and continue the launch of new products, which are positioned to penetrate large existing markets.
Led by David Arthur, CEO & Co-Founder, Chasm provides a transparent conductive film (TCF) material called "AgeNT", a hybrid of Carbon Nanotubes (CNTs) and Silver Nanowires (AgNWs). Uses of TCFs include touch screens for smart phones & tablets; transparent electrodes for a wide range of information displays; transparent touch sensors for small appliances & automotive interiors; transparent heaters for defogging windows; transparent electrodes for solar panels; transparent EMI shielding for industrial & medical devices.
AgeNT is creating a new category (printed hybrid TCF) positioned to disrupt Indium Tin Oxide (ITO) by offering superior performance (hybrid TCFs are more conductive & more flexible), while reducing costs (circuit patterns can be created using commercial printing methods).
Chasm has its R&D Center and manufacturing plant in Norman, OK.
FinSMEs
03/10/2018