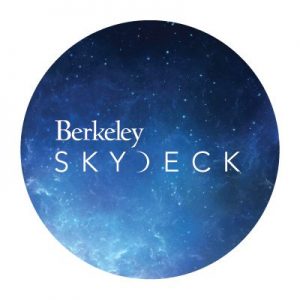 UC Berkeley SkyDeck, an official startup accelerator of the University of California at Berkeley (UC Berkeley), recently closed a $24m venture fund.
Led by Founding Partner Chon Tang, Berkeley SkyDeck Fund is a venture capital fund which invests $100k in each startup participating in the accelerator program. It will share 50 % of profits with the university.
Launched in 2012 as a workspace for startups and led by Caroline Winnett, Executive Director, Berkeley SkyDeck provides funding for its startups via a public-private partnership, bringing funds back to UC Berkeley with the above dedicated investment fund, resources such as connections with top advisors from the research and business communities of UC Berkeley, and access to the university's fabrication facilities, computing resources, lab space, etc.
Noteworthy startups have included:
– Lime, a scooter and bike rental company recently valued at $1B;
– Kiwi Campus, building robots for last-mile delivery; and
– Chirp Microsystems, which was recently acquired by TDK.
Launched in 2012 as a workspace for startups, SkyDeck sits atop the tallest building in Berkeley in a penthouse overlooking the UC Berkeley campus and has just taken over an additional floor of the building to provide office space for its community of startups as well as room for mentors, other advisors, and visiting investors.
The newest startup cohort is the largest to date, with 22 Accelerator Cohort teams and 80 HotDesk teams. With the two floors, it now occupies 22,000 square feet of space.
Winnett is aiming to build a $100m fund in the coming years.
FinSMEs
05/09/2018