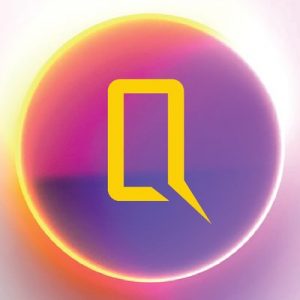 Quake Capital, an accelerator focused on making seed level investments in new and early stage ventures across a wide range of industries, has launched its third program in Austin.
The 12-week program is Quake's sixth accelerator cohort and is an extension of the firm's New York and Los Angeles-based programs.
The inaugural Austin cohort is comprised of 15 companies from across the United States and the world.
The participating businesses span a range of industries, including healthcare, performance technology, e-commerce and automotive and includes business from three different countries and five businesses with female founders.
Quake's first Austin cohort, which each received an investment of $150,000, features:
Aimsteady, a wearable marksmanship coach that features a ring worn during handgun training to provides adjustable training levels and data-feedback.
Aquasprouts, which designs and manufactures gardening appliances that bring the principles of aquaponics and hydroponic farming to your home, office or classroom.
Brobe, a bra and robe combination designed to provide comfort, dignity and style for pregnant mothers or women recovering from breast surgery.
CarServ, a machine-learning based operating system for the automotive repair industry.
Citysmart, a community-focused mobile application for small businesses to save on digital marketing and advertising, while providing instant engagement with local customers.
Doctours, an online healthcare platform that connects local patients with internationally based, US-educated doctors.
Family Planm a SaaS platform that securely manages communications, schedule and payments for divorced parents.
Locus, which uses proprietary eye tracking software to gather and analyze data on where a user is looking at their phone screen, in real-time, which helps companies optimize their user experience.
Man Outfitters, an ecommerce destination featuring men's apparel and accessories from premium brands.
Marqii, which automates hospitality groups' digital representation of crucial information, such as hours, seasonal menus and specials, straight from a POS system or through a mobile app or desktop dashboard.
Partify, an online one-stop-shop for millennial parents that provides customizable birthday bundles and experiences driven by proprietary artificial intelligence.
PathwayAI, which manufactures a device that evaluates a user's driving habits by visually analyzing multiple facets of the driver's performance in real-time in order to prevent accidents.
SolePower, a self-powered, connected "SmartBoot" platform that helps workers in dangerous and dynamic environments by quantifying safety risks and reducing insurance rates.
Trend, a platform for brands to acquire professional content and authentic product recommendations from talented influencers.
Walletcard, a SaaS platform that creates digital certification records and eliminates manual tracking of paper records for safety professionals.
Quake's Fall 2018 program in Austin commenced on August 28th, and will conclude with a Demo Day on November 15th, which will feature pitches from each of the 15 participating companies.
Led by Chad Burgess, founding partner, Quake Capitalis is currently accepting applications for its cohort in Los Angeles and New York.
To apply to either program, please visit: https://www.f6s.com/quakecapital/apply.
FinSMEs
03/09/2018