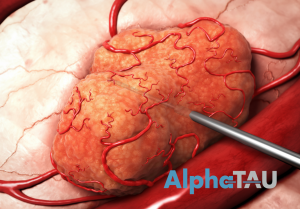 Alpha Tau Medical, a Tel Aviv, Israel-based developer of an alpha radiation cancer therapy, secured $29m in financing.
The round was led by Shavit Capital, with participation from OurCrowd.com, as well as Medison Ventures, Sir Ronald Cohen and Alan Patricof.
The company intends to use the funds to explore the potential of the Alpha DaRT as a cancer treatment for clinical trials worldwide, as well as to establish global production facilities for the radioactive DaRT seeds to meet local distribution demand.
Founded in 2016 by Uzi Sofer, CEO, Alpha Tau is advancing Alpha DaRT (Dіffusіng Alpha-emіtters Radіatіon Therapy) that enables an alpha-radiation-based cancer treatment for various types of solid tumors. It delivers high-precision alpha radiation, that is released when radioactive substances decay inside the tumor. The short-range alpha particles effectively kill the cancer cells while sparing the surrounding healthy tissue.
The company has started clinical trials with research centers throughout the world to investigate Alpha DaRT as a treatment for cancer using different protocols across a variety of indications, including:
– Pancreatic cancer
– Breast cancer
– Head and neck cancer
– Gynecological cancer
– Prostate cancer
Alpha Tau has already established subsidiaries in the USA and Japan and is in the process of forming further collaborations, to enable optimized local distribution and manufacturing of the Alpha DaRT cancer treatment.
The DaRT technology was invented in 2003 by Prof. Itzhak Kelson and Prof. Yona Keisari from the Tel Aviv University and was originally patented by Ramot, the Business Engagement Center of Tel Aviv University that became a shareholder of Alpha Tau Medical.
FinSMEs
05/09/2018