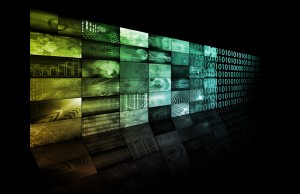 The affiliate marketing game is still going strong today, despite many claiming that it's all but dead. While it's true that a large number of specialists have already taken over the market and have established their presence on it in all kinds of niches, it's far from impossible to get your foot in the game either. In fact, new opportunities keep coming up on a regular basis, and only those who take the time to seek them out will be able to benefit from the current state of the market.
Understand Your Market
Choosing a niche to work in can be difficult and comes with many strings attached, and you have to make sure that you handle that part of getting started as best as possible. You need to have a good understanding of the market you'll be working in, and do as much research as necessary before even making any investments in that area. There are many specific, intricate requirements that each niche in affiliate marketing has, and you need to be able to understand the details surrounding each one before you make a move.
Have a Plan
While it's hard to predict every move you're about to make, especially if you pick a more dynamic niche, you should at least have a rough plan of action and be able to stick to it at every step. At the same time, you should be able to deviate from that plan a little bit when the appropriate situation arises, and know how to weigh the risks that will come your way. There's nothing worse than approaching this in an unstructured, random way, as this is a guaranteed method to lose money – quite fast, in fact.
Have a Backup Plan
If things don't work out with the main niche you've chosen, you should be able to redirect your efforts as easily as possible. Don't waste too much time and money on something that's clearly not going to bring any good results in the long run, and know when it's time to jump ship. It's a good idea to get involved in an online community related to the niche you've picked, as you'll be able to rely on them for assistance and support in case something goes wrong and you're not sure how to proceed. Of course, make sure to do your own research before asking questions like that, as otherwise you might end up annoying the people helping you.
Work with a Reliable Affiliate Network
The importance of picking a good, reliable affiliate network can't be stressed enough. You must also explore the market properly to check all available directions for your business – in other words, don't just stick to the most popular affiliate networks that push all sorts of products. Try to pick something more limited and targeted if you can, as this can often bring you significantly better results.
Take Affiliate2Day for example – the network is specifically focused on the dating niche, making it ideal for those who have experience with these types of websites and know how to promote them more efficiently. If you feel like you can work out some especially successful ads in this field, signing up for a network like that is one of the best things you could do.
Don't Overextend
Last but not least, know your limits. As we mentioned above, you should avoid putting too much effort into a niche you know you're not capable of handling properly or isn't going to bring you any good results in the long run. Learning to recognize those situations can take some time and experience, and you'll want to take a cautionary approach in those cases, as they can put you in a severely compromising situation.
In the end, affiliate marketing is still ripe with opportunity, but it's not a straightforward process like it was in the past. You need to be clever and strategic, know what your resources are, and be able to control them as best as possible. Once you've got those points nailed down and you've experimented enough with different niches, you should be able to set up something that generates a nice stream of income in the long run. And from then, expanding is all a matter of applying what you've already learned.