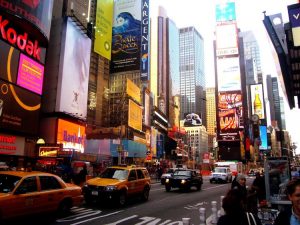 NYC-based Elliptic Curve Ventures started operations providing seed and early-stage funding for companies focusing on industrial and business-to-business blockchain and fintech products.
Specific focus areas will include disruptive technologies in credit, insurance, central banking, side-chains, and algorithm level enhancements.
Elliptic Curve Ventures is managed by Worth Venture Partners and springs from the collaboration of Matt Stack of XLP Capital, and Abby Flamholz and David Wertentheil of Worth Venture Partners.
Leveraging the combined experience as serial entrepreneurs and investors, Elliptic Curve Ventures will find and invest in technology teams with promising new approaches to and solutions for the institutional financial sector.
Target investments will be startup companies that offer technologies that can disrupt the core mechanisms of institutional capital and risk allocation.
Key people are:
– Matt Stack is a founder of XLP Capital. He is an experienced early- and seed-stage investor in high tech hardware and analytics companies and serves as a technology advisor to a variety of institutions and family offices. Over the past decade, he has acquired and developed a collection of minority interests in companies across North America ranging from university spinouts in medtech and machine learning to mid-sized industrial technology companies. Stack serves as an advisor to a number of privately held companies and sovereign investment trusts, where he manages and supervises technology and high-performance computing investments.
He serves as the lead cryptocurrency and blockchain advisor to the United Nations, where he advises governments on technology and central banking policies.
Stack has served as the Director of High Performance Computing at the Mars Corporation, Senior Quantitative Strategist at a private equity firm, and as a Partner at 3LP, a Boston-based elite Intellectual Property investment advisory. His experience also includes managing acquisitions for a $120M corporate-led technology buyout fund in Palo Alto and spending six years at The Boston Consulting Group in the Boston and New York offices, where he worked on projects in the Health Care, IT, Retail, Industrial Goods, and Strategy practice areas. Matt holds a B.S.E. in electrical engineering from Princeton University.
– Abby Flamholz is the Managing Member of Worth Venture Partners. Her experience includes being Managing Director, Head of Convertibles & Special Situations at Stifel Nicolaus; Managing Director, Head of Convertibles, at Bank of America; and Co-Founding Partner of ADAR Investment Management.
She attended Cooper Union Civil Engineering and graduated from NYU with a B.A. in Mathematics.
David Wertentheil is a Partner and Founder of Worth Venture Partners. His experience includes being Managing Director, Head of Prime Services, Lazard Capital Markets; Managing Director, Global Prime Services Division as Head of Sales and Business Development – RBC Capital Markets; Managing Director, Institutional Direct Market Access Platform – Carlin Financial Group; and Co-Founder of the Risk Arbitrage Trading Desk for NextGen Trading LLC.
FinSMEs
24/09/2018