Golden Gate Ventures, a Singapore-based established venture capital firm, is spinning out a dedicated fund for global blockchain investments.
LuneX Ventures, a partnership between the firm and its former Head of Growth, Kenrick Drijkoningen, now Founding Partner of the new fund, which has a global mandate to invest exclusively in high-growth blockchain companies and cryptocurrency assets and will provide industry access and expertise.
Qualities favored include scalable infrastructure and interoperability, along with practical solutions to issues such as custody and security, and institutional services that will drive the next wave of adoption.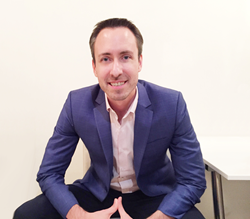 LuneX Ventures will build on Golden Gate's strengths in backing growth companies, gained from applying Silicon Valley expertise across the ASEAN region since 2011.
ICOs worldwide raised US$9 billion in the first half of 2018, triple the rate of just $6B in all of 2017. Golden Gate Ventures is already a player in this emerging wave and its portfolio companies have raised over $35M through ICOs so far, with others soon to follow.
In addition to Mr. Drijkoningen and support from Golden Gate Ventures, LuneX Ventures has just hired its first full-time associate, Tushar Aggarwal, who runs the blockchain podcast "Decrypt Asia".
Tushar also has experience as a mentor to young fintech companies, and he will finish a master's degree in digital currency and blockchain while working at LuneX.
FinSMEs
10/08/2018