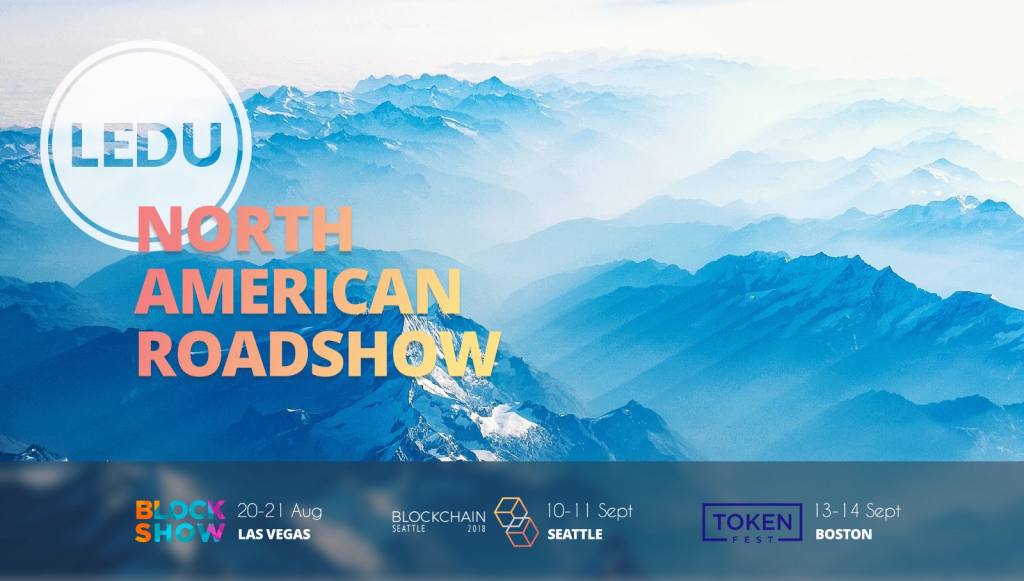 Education Ecosystem's LEDU North American Roadshow began this week with the first stop in Las Vegas. The team will be attending several events and meetups in major cities throughout North America as part of their roadshow. Other cities will include Seattle, Boston and Los Angeles. For this roadshow, the team will be at events to promote their project and explain to potential partners and platform users how the company plans to disrupt the $360B professional development industry. The role of blockchain in the professional development industry and what it means for the future of learning will also be a hot topic during their educational talks.
Education Ecosystem will have exhibition booths as well as guest speakers at some of the events. Below are some of the events where they will be participating. In addition to these events, LEDU meetups and receptions will be announced on their blog and social media updates as they become finalized.
BlockShow Americas in Las Vegas — August 20–21, 2018
The BlockShow Americas event will take place at The Venetian, a luxurious hotel in Las Vegas. The event will bring together 1500 plus attendees from more than 50 countries. More than 80 top blockchain experts will be speaking, including : Malikkhan Kotadia (Global Digital Banker), Nouriel Roubini (CEO of Roubin Macro Associates) and Igor Belkin (Editor in Chief at Cointelegraph) among others. 200+ journalist from various media platforms will be attending the event from publications such as Forbes, VentureBeat, Cointelegraph and TheStreet.
Event attendees will be able to get answers to some of today's questions in the blockchain community such as government initiatives, insights from central banks as well as the latest updates on blockchain laws.
Blockchain Seattle in Seattle — September 10 -11, 2018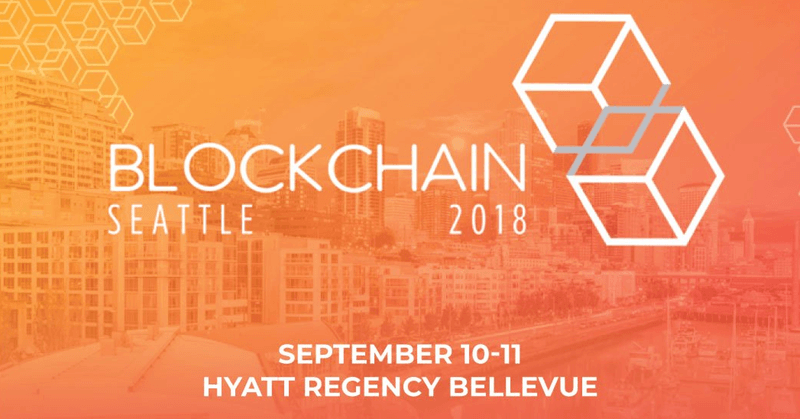 Blockchain Seattle 2018 will focus on community-building, educating, and showcasing all that the Pacific Northwest offers to the blockchain ecosystem. More than 1000 attendees are expected to be part of this event with 60+ speakers. Some of the keynote speakers attending this event are Peter Vessenes (Chairman & Co-Founder of New Alchemy), Adam Philipp (Founder of Aeon Law), and Matthew Roszak (Co-founder Bloq & Tally Capital). Education Ecosystem and LEDU will be represented by Founder & CEO Dr. Michael J. Garbade who will also be a speaker.
Attendees at the Blockchain Seattle event will learn how blockchain is changing everything in the enterprise environment and blockchain's impact in the public sector. The event will also be helpful to business decision makers, developers, and investors looking to better understand the platforms driving innovation.
Token Fest in Boston — September 13 -14, 2018
Token Fest is an exclusive, two-day networking event focused on the business and technology of tokenization. 4000 plus attendees will gain a wealth of insights and information about the state of the token-based economy while networking with over 2,500 senior level decision makers. Education Ecosystem Founder & CEO Dr. Michael J. Garbade will be among 150 plus speakers at this event. Some of the other companies attending include Google, Steemit, Facebook, and Coinbase. This will be the second Token Fest event this year after the successful San Francisco edition in March. Click here to register for Token Fest using a special referral link.
Get LEDU Coin
Get LEDU coins now with ETH on BitForex and ETH or BTC on Livecoin, Mercatox and Exrates. Read more about LEDU coins on their project page and ask any questions you might have in their Telegram group chat.