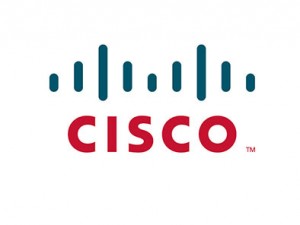 Cisco (NASDAQ: CSCO) is to acquire Duo Security, an Ann Arbor, Mich.-based provider of unified access security and multi-factor authentication delivered through the cloud.
Under the terms of the agreement, Cisco will pay $2.35 billion in cash and assumed equity awards for Duo Security's outstanding shares, warrants and equity incentives on a fully-diluted basis.
Led by Dug Song, co-founder and chief executive officer, Duo Security provides a solution that verifies the identity of users and the health of their devices before granting them access to applications – helping prevent cybersecurity breaches.
The company, which serves more than 12,000 customers globally, including Dresser-Rand, Etsy, Facebook, K-Swiss, Random House, Yelp, Zillow, Paramount Pictures, and more, has offices in Ann Arbor and Detroit, as well as hubs in Austin, Texas; San Mateo, California; and London, UK.
Integration of Cisco's network, device and cloud security platforms with Duo Security's authentication and access products will enable Cisco customers to securely connect users to any application on any networked device.
In particular, the acquisition will extend intent-based networking into multicloud environments. Cisco currently provides on-premises network access control via its Identity Services Engine (ISE) product. Duo's software as a service-based (SaaS) model will be integrated with Cisco ISE to extend ISE to provide cloud-delivered application access control. The deal will also simplify policy for cloud security. By verifying user and device trust, Duo will add trusted identity awareness into Cisco's Secure Internet Gateway, Cloud Access Security Broker, Enterprise Mobility Management, and several other cloud-delivered products.
Finally, it will expand endpoint visibility coverage. Cisco's in-depth visibility of over 180 million managed devices will be augmented by Duo's broad visibility of mobile and unmanaged devices.
The acquisition is expected to close during the first quarter of Cisco's fiscal year 2019, subject to customary closing conditions and required regulatory approvals. Duo Security, which will continue to be led by Song, will join Cisco's Networking and Security business led by EVP and GM David Goeckeler.
FinSMEs
02/08/2018