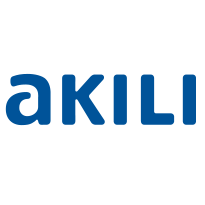 Akili Interactive, a Boston, MA-based prescription digital medicine company developing novel treatments for cognitive dysfunction and brain-related conditions, raised $13m in new funding as an extension of its Series C financing, which was announced in May.
The additional funds bring the total equity capital Akili has raised this year to $68m.
Participating investors included CLSA, Omidyar Technology Ventures, Digital Garage Group (DG Incubation & DG Daiwa Ventures) and Fearless Ventures. Initial Series C financing was led by Temasek and included additional investors Baillie Gifford, Amgen Ventures, M Ventures (the CVC fund of Merck KGaA, Darmstadt, Germany), JAZZ Venture Partners, Canepa Advanced Healthcare Fund and Brooklands Capital Strategies.
The company will use the funds for the development and deployment of novel digital medicines, including digital treatment for children with ADHD delivered through an action video game.
Led by Eddie Martucci, Ph.D., CEO, Akili provides digital medicines that embed specific stimuli, designed to engage targeted areas of the brain, into immersive action video game experiences to treat medical conditions across neurology and psychiatry.
The company's lead digital treatment in development, AKL-T01 in pediatric attention deficit/hyperactivity disorder ("ADHD"), is now under review by the U.S. Food and Drug Administration for marketing authorization following the company's recent filing.
In December 2017, Akili announced positive top-line results of a multi-center, randomized, double-blind, controlled pivotal study evaluating the safety and efficacy of AKL-T01. If cleared by FDA, AKL-T01 would be the first prescription video game to treat a medical condition and the first prescription digital medicine for children with ADHD.
Akili has a number of other digital treatments in development across neurology and psychiatry, including in Major Depressive Disorder, multiple sclerosis and various other inflammatory diseases.
By the end of 2018, the company expects results of both a Phase 2 study in MDD and of a pilot study in MS.
FinSMEs
09/08/2018