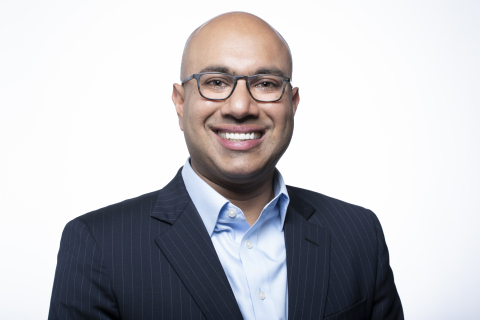 Verana Health (fka DigiSight Technologies), a San Francisco, CA-based developer of a platform for life science innovation that utilizes regulatory-grade specialty data sets, raised $30m in Series C financing.
The round was led by GV (formerly Google Ventures) with participation from existing investors Biomatics Capital, Brook Byers, founder of Kleiner, Perkins, Caufield & Byers, GE Ventures, and Lagunita Biosciences.
The company intends to use the funds to continue building its medical informatics and technology team and to expand its platform.
Led by newly appointed President and Chief Executive Officer Miki Kapoor, Verana provides a platform that combines real-world data from electronic health records (EHRs) with analytics to support rapid development of new pharmaceuticals and devices, and includes physician-facing solutions to enable enhanced patient care.
Its initial offering for eye care derives insights from the American Academy of Ophthalmology's IRIS® Registry, the largest specialty-specific clinical database in all of medicine. The company plans to develop similar relationships with other medical societies that will benefit from its specialty data and analytics platform.
Doug Foster, who served as CEO during the company's formation and growth, will continue at Verana Health as Chief Strategy Officer, working closely with Mr. Kapoor on corporate strategy, partnerships, and new product initiatives.
Prior to joining Verana Health, Mr. Kapoor was CEO of Tea Leaves Health, a software-as-a-service and healthcare data company focused on health system strategic growth. Previously, he was the President of Everyday Health, a publicly traded company that he directed toward utilizing vast amounts of consumer and medical data for effective patient and physician communication. Everyday Health was acquired in a $465 million transaction by a strategic acquirer.
Mr. Kapoor's experience also includes serving as Head of the Global Payer/Provider Division at IMS Health, having joined as part of the $5 billion take-private transaction. This later resulted in the IPO of the company. He has served as a Senior Expert for McKinsey & Company and Executive Vice President, Health Systems and Health Finance for the Clinton Foundation while living in Africa and India.
He started his career with almost a decade on Wall Street as an investment banker focused on payers, providers, healthcare information technology, and healthcare services.
FinSMEs
31/07/2018