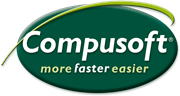 Compusoft, a Sarpsborg, Norway-based provider of computer-aided design ("CAD") software to the kitchen and bathroom retail industries, received an investment from TA Associates, a global growth private equity firm.
The investment is expected to close in the third quarter of 2018. Financial terms of the transaction were not disclosed. In conjunction with the deal, Naveen Wadhera, a Managing Director at TA Associates, and J. Morgan Seigler, a Managing Director at TA Associates, will join the Compusoft Board of Directors.
Founded in 1989 and led by David Tombre, Chief Executive Officer, Compusoft provides two main products, Winner Design and Innoplus, which offer design and sales support to kitchen and bathroom retailers, respectively. The CAD systems include proprietary databases of graphic elements, pricing information and language translations from more than 2,800 digital manufacturer catalogues. They also feature fully-integrated graphics displayed in real‐time 3D. Additional products allow individuals to design and view kitchens or bathrooms in 3D on a smartphone or tablet.
The company also offers back-office customer relationship management (CRM) and process management software systems for small and large businesses.
Compusoft operates in 14 countries across Europe, as well as South Africa and Australia, and serves approximately 12,00o customers, including leading global manufacturers and retailers.
FinSMEs
11/07/2018