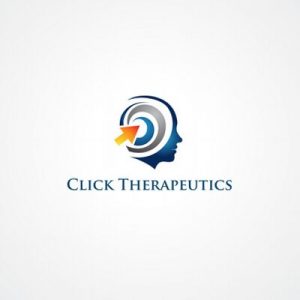 Click Therapeutics, Inc., a New York-based provider of Digital Therapeutics™ solutions as prescription medical treatments, raised $17m in funding.
The round was led by Sanofi Ventures. Bernard Davitian, SVP and Managing Director of Sanofi Ventures, has joined Click's Board in conjunction with the financing.
The company intends to use the funds to continue advancing its proprietary platform and pipeline of prescription digital therapeutics to treat a wide range of diseases. Recent notes were converted to equity as part of the financing.
Led by David Benshoof Klein, Co-founder and CEO, Click Therapeutics develops and commercializes software as prescription medical treatments for people with unmet medical needs. Through cognitive and neurobehavioral mechanisms, the company's Digital Therapeutics™ are designed to be used independently or in conjunction with biomedical treatments.
The Clickometrics® adaptive data science platform continuously personalizes user experience to optimize engagement and outcomes. Following a clinical trial, the company's smoking cessation program is available nationwide through a wide variety of payers, providers, and employers. Click's lead prescription program is entering into a multi-center, randomized, controlled, parallel-group, phase III FDA registration trial for the treatment of Major Depressive Disorder in adults.
In addition to Clickotine®, Click's commercial product for smoking cessation, the company is developing prescription digital therapeutics for the treatment of depression (CT-152), insomnia (CT-141), acute coronary syndrome (CT-111), and chronic pain (CT-130).
The company will seek FDA clearance for these programs as class II medical devices with disease-specific treatment claims, to be prescribed by physicians and reimbursed by payers.
FinSMEs
24/07/2018