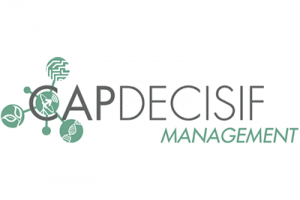 Paris, France-based early stage venture capital firm CapDecisif Management held the first close of €50M digital health fund.
CapDecisif 4's main investor is Bpifrance via the Fonds National d'Amorçage 1 in the framework of the Programme d'investissements d'avenir (PIA). Other financial investors include historical partners BNP Paribas and Caisse d'Epargne Ile-de-France, as well as family offices, including Pradeyrol Développement, and entrepreneurs. Cornerstone corporate investors in the first closing include Philips (NYSE: PHG, AEX: PHIA), cosmetic group L'Occitane via its startup studio OBRATORI (or L'Occitane Innovation LAB) based in Marseille, Vivalto, family office of Mr Daniel Caille, President of Vivalto Santé.
Led by Managing Partners Jérôme Snollaerts and Catherine Boule, and Investment Director Baudouin Hue, the fund focuses on investing in Digital Health as well as Digital and Healthcare innovative companies, leading or co-leading the first institutional financing round, with capacity for follow-on investments.
CapDecisif 4 aims to partner with key operators of the Wellbeing and Healthcare value chain. This sector is now starting its digital transformation powered by the surge of new technologies such as Artificial Intelligence being applied to healthcare, and the emergence of proven business models with healthcare payors and business development alliances with industry majors.
The subscription to CapDecisif 4 will remain opened until July 2019 or when the €70m hardcap is reached.
FinSMEs
26/07/2018