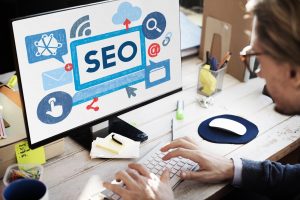 Have you a little idea about this very simple question: Can I do buying backlinks to speed up my SEO?
Certainly some of you will be convinced that it is possible in spite of the rules enacted in the guidelines of Google. Basically, the question is this: is the engine of Google stupid enough not to see what a link bought?
What is the purchase of links and backlinks?
Link purchases are a natural SEO practice quite common in the world of blogging and in practice prohibited by Google. To buy a backlink is therefore to pay a remuneration to a blogger against depositing a link to his own site. The links purchased in this practice are obviously in dofollow and are typically considered spam.
Difference between link purchase and sponsored link
Sometimes wrongly associated, purchased link and sponsored link are otherwise complementary, quite different. The latter consists of a promotion and takes the form of a hypertext link in the context of an agreement between an editorial site (most often) and an advertiser. The remuneration is therefore temporary, contractual, and is associated with SEA (Search Engine Advertising) strategies.
To promote a product, you can ask to place a banner, a clickable image or even a link that will always be nofollow and specified as a commercial link. Successful bloggers also offer commercial-type links and thus promote nofollow sponsored article promotions, a practice not encouraged or tolerated by Google. In terms of SEO, this type of link does not bring the expected popularity and that is why some advertisers are embarking on the purchase of links. Contrary to that all, the purchased links are almost all dofollow, making them a good weapon to boost up one's popularity.
Why Google hates sites buying backlinks?
Whether in the internal mesh or from other websites, the links make it easier for robots, including Google Bot. As a result, the expected popularity of a page increases and its ranking improves, sometimes dramatically changing the natural Pagerank. Of course, beyond the altered quality for the user, Google loses here also money since this way of dealing with the popularity of a site ends the revenues that could be paid into the Adwords advertising network. Now you know that the main reason of "this hate" is all about money.
The fact
Google controls everything but it's not happening all the time. The fact shows that from day to day, the total amount of sites buying links to increase their popularity is increasing. That means, Google ban is not effective as many people think. We can find some strong evidence saying that quantity and quality of backlinks (either free or paid) determine the success of a site to boost up its popularity in search engines' eyes.
So…is it possible to buy backlinks? The answer is: Yes, it is! You can buy quality and secure backlinks from reputable backlinks providers to get your site on the top list of search.