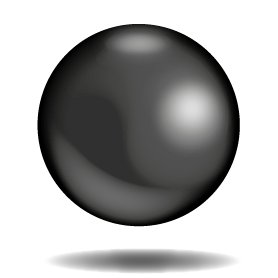 Paris, France-based investment firm BlackFin Capital Partners has closed a fintech venture capital fund, at €180M.
After a first closing at €100m, BlackFin Tech 1 held the final closing at €180m, with participation from top-tier institutional investors including Bpifrance, Vaudoise Assurances Group, Groupama, Sogecap (Société Générale Insurance), Natixis Assurances and Swiss Life, European brands such as the German public bank KfW, Belgian insurer Securex, the groups MACIF, BNP Paribas, large family-offices from the sector as well as numerous regional entities of banking groups Crédit Agricole, Banque Populaire et Caisse d'Epargne.
After launching 2 buy-out funds (€220m Fund I in 2011 & €400m Fund II in 2016), BlackFin Capital Partners aims to leverage its sectorial expertise to manage this new fintech fund, partnering with European entrepreneurs in FinTech, InsurTech et RegTech targeting maturity levels ranging from Seed to Series C.
Deployed across Europe by Julien Creuzé, Maxime Mandin, Gabrielle Thomas and Romain Grimal with two additional investment professionals joining in the coming weeks to reinforce its European coverage, BlackFin Tech 1 is backing teams developing differentiated technologies or software solutions addressing the needs of large financial institutions (B2B), small businesses (B2SmallB) or consumers (B2C).
All aspects of retail banking, payments, investment banking, wealth and asset-management, insurance, insurance distribution, back office optimization, as well as technologies related to regulatory requirements are targeted.
The major part of the fund will be deployed in B2B and B2SmallB companies where BlackFin's expertise and networks bring the highest value, especially in terms of commercial development. Core markets include France, Germany, the Benelux region, Switzerland, UK, Spain, Portugal, Italy and the Nordics.
The fund already invested in Friss, a Dutch market leader in fraud detection for insurance companies, leading its €15m Series A funding.
The investment team also is supported by a network of close to 40 Venture Partners spread across Europe. These former entrepreneurs and top executives of the industry identify investment opportunities in their geographies and provide portfolio companies with insights and commercial access to help them grow faster. They cover a wide range of European countries from Spain to Norway including Germany, Switzerland, Luxembourg and most other Western European countries.
Founded in 2009 by four Fintech entrepreneurs – Laurent Bouyoux, Paul Mizrahi, Eric May and Bruno Rostain, BlackFin Capital Partners is a sector-focused fund, specializing in Financial Services across Europe. The investment strategy focuses on asset-light businesses in the financial services & technology sector, across continental Europe. Businesses of interest include asset-management, institutional and retail brokerage, distribution of insurance and banking products, both digital and through traditional channels, payments processing, debt management and collection, fund administration, business process outsourcing and financial technology in a wide sense.
Based in Paris, Brussels and Frankfurt, the firm manages € 800m through two financial services growth / buyout funds and one FinTech focused venture capital fund.
FinSMEs
18/07/2018