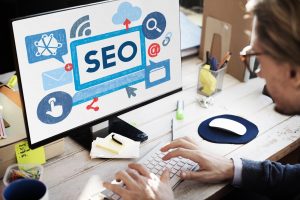 Authoritas Ltd, a London, UK-based SEO & content optimization platform,  acquired its main rivalry, Linkdex SEO, owned by Scribble Tech.
The amount of the deal was not disclosed.
The acquisition maked Authoritas one of the biggest and leading SEO SaaS solutions with:
– SaaS solutions that cover the whole SEO process from SEO and content marketing research through technical auditing, strategy, optimisation, outreach,
– Relationships with over 300 major brands and agencies in the UK, US, Canada and France (like SkyScanner, Renault, Ebay, BNP, Scyscanner and much more), and
– Databases of over 200 million commercial keywords in 40 languages, 100 million influencers and bloggers and metrics of over 200 million websites Unique machine learning led insights in terms of SEO and Content Strategy and Influencer discovery.
Since 2009, the two companies have competed head-to-head with their respective big-data driven SEO and content marketing platforms to attract international SEO professionals in major multinationals, e-commerce businesses and agencies worldwide.
Now the two platforms are joining forces to create a platform which will trade under the Authoritas brand name and be headquartered in London under the leadershp of CEO Laurence O'Toole.
FinSMEs
11/07/2018