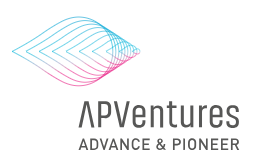 London, UK-based independent venture capital fund AP Ventures has launched with US$200m in commitments from cornerstone investors Anglo American Platinum and Public Investment Corporation.
Anglo American Platinum (primary producer of Platinum Group Metals) and South Africa's Public Investment Corporation (PIC) have each committed US$100m.
Led by Andrew Hinkly (Managing Partner) and Kevin Eggers (Partner), AP Ventures invests in advanced technology companies whose technologies and businesses harness the high performance characteristics of PGMs.
The fund will operate a global mandate investing in companies that develop patentable technologies using PGMs.
AP Ventures will invest thematically in sectors which use PGMs to address global challenges such as renewable energy integration, resource scarcity and a growing population.
This includes:
– hydrogen infrastructure;
– fuel-cell electric mobility;
– energy storage platforms;
– water purification;
– sensors;
– durable electronics; and
– medical devices.
AP Ventures is committed to opening a further office in South Africa and to raise additional capital from other investors.
As part of Anglo American Platinum's capital commitment to the fund it will transfer the seed portfolio within its PGM Investment Programme to AP.
The existing portfolio includes investments in Altergy Systems, Food Freshness Technology Holdings, Greyrock Energy, HyET Holdings, Hydrogenius Technologies, Primus Power and United Hydrogen Group.
As cornerstone investors The Public Investment Corporation and Anglo American Platinum have each committed US$100 million to the fund.
FinSMEs
19/07/2018