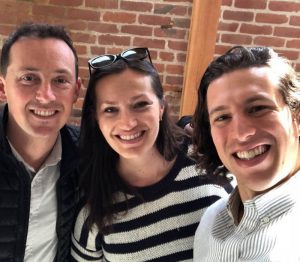 Wave Capital, a San Francisco, California-based venture capital firm that specializes in marketplaces, has officially launched.
Co-founded by Sara Adler, Riley Newman, and David Rosenthal, Wave Capital is running a seed-stage venture fund which aims to help markeplace founders hire an early team, find product-market fit and raise a series A round.
The co founders' experience in marketplaces is huge as Adler was Facebook's early member of their corporate development team, Newman was one of Airbnb's first 10 employees, and Rosenthal worked for seven years at Madrona Venture Group and Meritech Capital, where he invested in a range of companies across all stages.
Now, they want to brng their knowledge and experince in connecting people to marketplace companies whose core product is a match between those with a particular need, and others who can address it.
The firm's first investment is Alma, a platform that allows people to discover, engage and invest in non-profits that make a difference in a given community.
FinSMEs
29/06/2018