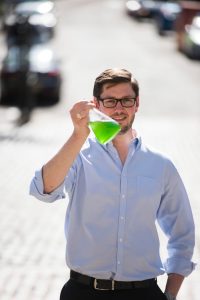 MiAlgae, a Scottish agtech startup, received £500k in funding.
Backers included Equity Gap, SIB and Edinburgh University's Old College.
The company intends to use the funds to scale and expand production capacity 30-fold, expand its team, and build a new plant for its technology at a whisky distillery.
Led by Douglas Martin, the founder, MiAlgae is producing a new kind of nutritious animal feed based on a algae grown using co-products from Scotland's whisky distillation process. Economical and environmentally friendly, this micro algae is rich in omega-3 and other vital nutrients, providing an alternative to current animal feeds on the market. The microalgae produced can be used as a raw material for agricultural food products, with the company initially targeting the aquaculture industry, whose future growth is predicted to require new sources of feed.
FinSMEs
14/06/2018