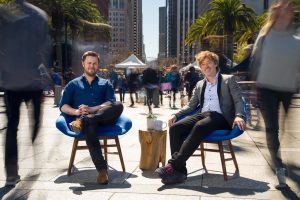 Calm, a San Francisco, CA-based app for meditation, mindfulness and sleep, raised $27m in Series A funding.
The funding round, which pre-money valued the company at $250m, was led by Insight Venture Partners with participation from Ashton Kutcher's Sound Ventures and singer Harry Styles. Prior to this round, Calm raised $1.5 million from seed investors, bringing them to $28.5m in funding.
The company plans to use the new funding to increase its international growth trajectory.
Led by co-founders and co-CEOs Michael Acton Smith and Alex Tew, Calm is a meditation, mindfulness and sleep app. With over 100 hours of original audio content, including The Daily Calm, Sleep Stories, meditation lessons, multi-day programs, nature sounds, Calm Masterclasses and music, the app helps users tackle some of the most important mental health issues of the modern age including anxiety, depression and insomnia.
The app boasts over 26 million downloads to date, averaging 50,000 new users daily in 190 countries.
The company, which generated $22 million in revenue in 2017, has reached an annual revenue run rate of $75 million and is on track to deliver more than three times the revenue growth for the fourth year in a row in 2018.
It is free to download with an optional $60 annual subscription to unlock the full library of content.
FinSMEs
20/06/2018