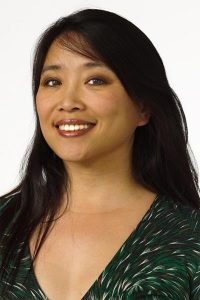 Rain Capital, a San Francisco, CA-based new venture capital firm led by security technologist and female executive Dr. Chenxi Wang, has just launched.
The firm has just closed the first $10m of its $20m goal. The second $10m closing is anticipated later this year.
Led by Wang, a long-time advocate of women in technology, and operating partner Amena Zhang, Rain aims to provide capital, strategy, critical resources and insights to early-stage cybersecurity companies in Silicon Valley, as well as to promote women entrepreneurs.
The team also includes long-term cybersecurity executives Jamie Lewis, who will lead the firm's market-research effort, and Charisse Castagnoli, who will provide legal advice to the firm.
While the primary focus will be on early-stage cybersecurity companies, Rain Capital will also participate in later-stage funding rounds if the company is of strategic interest.
To date, the venture fund has invested in three companies:
– Altitude Networks, which still in stealth.
– Capsule8, which provides real-time, zero-day attack detection capable of scaling to massive production deployments, and
– Claroty, a provider of industrial control systems (ICS) security.
To help with investment decisions and better understand the market trends, Rain has assembled an advisory board, which consists of leading names in the cybersecurity industry, including:
– Renee Guttmann: Chief information security/IT executive/ board member of Fortune 50 companies, member of the board of directors of NETSHEILD Corp., advisory board member for Cydome Security and Security Advisory Alliance
– Jim Routh: CSO of Aetna, board chair of National Health ISAC
– Richard Seiersen: SVP, CISO, Lending Club
– Scott Howitt: SVP/CISO of MGM Resorts International, member of Retail ISAC board of directors, member of the Cyber Security Committee of the Nevada Commission on Homeland Security
– Jay Leek: Managing director at ClearSky Security, member of board of directors for Capsule8, BigID and Demisto
– Joe Horowitz: Managing general partner at Icon Venture, member of board of directors for Area 1 Security, National Venture Capital Association and Thanx
FinSMEs
26/06/2018