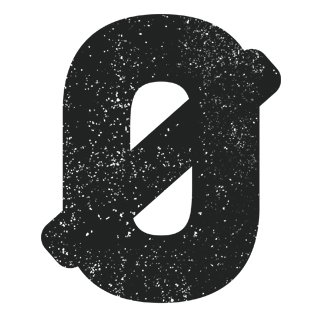 PRØHBTD, a Los Angeles, CA-based cannabis lifestyle media and brand platform, raised $12M in funding.
Total financing included a new $8m Series A round led by Serruya Private Equity, The Delavaco Group and Cresco Capital with early participation by Donald Glover. In addition to being a lead investor, the Delavaco Group acted as the sole strategic advisor to PRØHBTD. This financing follows an initial $4M of seed funding.
The company intends to use the funds to accelerate the continued production and distribution of its slate of original content, make new key hires and deepen the expertise and capabilities through strategic acquisitions. PRØHBTD will soon announce its plans for a Canadian public offering.
Co-founded by Drake Sutton-Shearer (CEO), Josh Otten (CCO) and Kieve Huffman (COO), PRØHBTD has built a cannabis ecosystem that includes a brand creation and product development platform, complemented by an original content studio and expansive media distribution network. Through the company's in-house creative agency, more than 60 cannabis brands partner with PRØHBTD for brand and product development, design, market strategy and branded integration within its original content, which is led by Chief Content Officer Josh Otten and his team of content creators.
The company built a cannabis industry multi-platform video network. In addition to the company's flagship lifestyle destination www.prohbtd.com, video content is syndicated across 15 different partner platforms including Apple TV, Roku, Amazon, Android TV, Dailymotion and others.
PRØHBTD has also built a cannabis lifestyle original video library, which is currently being licensed to third parties to extend the brand into new global markets.
Future plans include launching educational and experiential programs.
Investors and advisors in the company include Donald Glover, Swedish House Mafia's Axwell Hedfors, Joel and Benji Madden, Peter Lewit, Steve Shapiro, Joey Houssian, Serruya Private Equity, Delavaco Capital, Cresco Capital, Green Acre Capital, Clarus Securities, Explorer Equity Group, Vector Management Partner Andy Mendelsohn, Advertising Week founders Lance Pillersdorf and Matt Scheckner, Guggenheim Media Managing Director Kraig Fox, Wharton Marketing Professor David Bell, former Tribeca Film Festival and droga5 CEO Andrew Essex, NYC design firm 2X4, Mesh Ventures, former Coca-Cola and MDC Partners executive Craig Binkley, Shevin Law Group founder Eric Shevin, Peter Witting, EPIC Records EVP and CFO Lynn Hazan, 414 Media Advisors, Therapy Studios and Therapy Content, Chris Berman, Format Entertainment CEO Dave Jordan, CAA's Ryan Harlacher, Executive Producer and former HBO and Televisa executive Michael Garcia, Language Media CEO Ryan Tomlinson and Sheppard Mullin Blockchain and Digital co-team leader Jim Gatto.
FinSMEs
12/06/2018