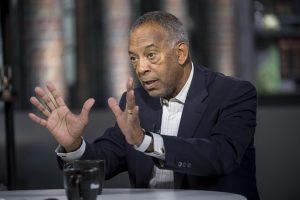 Menlo Park, Calif.-based venture capital firm Lightspeed Venture Partners has added John W. Thompson, Chairman of Microsoft, to its team of investors.
In his new role as a Venture Partner, Mr. Thompson will work alongside the Lightspeed enterprise team to find and evaluate new investment opportunities as well as provide mentorship and advice to Lightspeed's broader portfolio. As a VP, he will spend his time focusing on enterprise investing, with a specific interest in security and infrastructure. Mr. Thompson sits on the boards of Rubrik (a Lightspeed portfolio company), security micro-segmentation leader Illumio, and Domo, is an investor in a diverse set of startups including Reviver (a digital licence plate company), Nashville-based Digital Reasoning (an AI company with applications to the life sciences), and Phantom Security (recently acquired by Splunk).
Thompson brings more than 40 years of enterprise leadership and entrepreneurial experience to the firm. In his current role as Chairman of Microsoft, he has helped to guide the company through an important CEO transition and helped them navigate the shift to the cloud. In 2010, Lightspeed invested in Virtual Instruments (VI), where he served as CEO.
Before VI, Mr. Thompson had a 10 year run as CEO of Symantec. Prior to Symantec, he spent 28 years at IBM, where he held multiple leadership roles in Sales, Marketing, and Software Development.
FinSMEs
01/05/2018