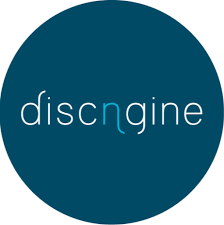 Discngine, a Paris, France-based software company specialized in developing applications for life sciences research, received funding of €600,000 ($743K) from Bpifrance.
This figure comprised an interest-free loan of €300k and an 'innovation loan' of €300k.
The funding will enable company to conduct research program on collaborative large scale three-dimensional data management for biomolecules. The target is to carry out a research and development program, under the name 3decision®, which will enable users to consult, manage and communicate around the structural data of a wide range of biomolecules. The two-year program for the development and commercial launch of the application started in March 2018.
Established in 2004 by two of Pfizer's research alumni and led by Eric Le Roux, founder and CEO, Discngine specializes in applications for the research departments of life sciences companies, specifically for work related to active molecule discovery.
Clients include world leaders in the pharmaceutical, cosmetics and agrochemical industries.
The company's offering has been developed around custom software, followed by licenses for software components and most recently by licenses for business solutions. It will now focus on offering catalog products through SaaS and cloud-based subscription models.
FinSMEs
14/05/2018