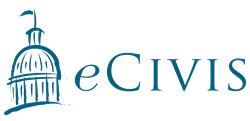 eCivis, a Pasadena, CA-based provider of a SaaS grant management system for state, local and tribal governments, acquired CostTree, a provider of SaaS cost allocation and cost management solutions for the public sector.
The amount of the deal was not disclosed.
The acquisition expands eCivis' core capabilities into new areas of financial management that are not addressed by ERPs and general ledger systems. Expanded capabilities of the CostTree platform include cost allocation, indirect cost calculations, management of negotiated rate proposals and rates, and the ability to produce formal cost plans and reports.
These features will allow governments to make more informed choices and drive greater organizational and community impact.
Led by Nicky Lettini, CEO, CostTree has been deployed in nearly 100 state and local governments, including Boston; El Paso County, CO; Glendale, CA; and the Maryland Department of Education.