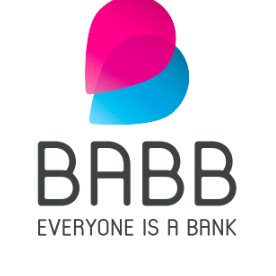 BABB (Bank Account Based Blockchain), a London, UK-based developer of a decentralized banking platform, raised $20m in its token sale.
More than 10,000 people took part in the token sale.
The company will use the funds to continue to develop its platform to launch its regulated blockchain-based bank accounts, mobile banking app and decentralised payment card, the Black Card, before the end the year.
Led by Rushd Averroes, founder and CEO, and Paul Johnson, CIO, BABB is an FCA Authorised Payment Institution headquartered in the Level39 fintech accelerator in Canary Wharf. It is developing a decentralised banking platform to provide anyone in the world with a bank account, payment card, and access to its global peer-to-peer network, designed for people who are excluded from or dissatisfied with existing banks.
BABB will launch its mobile app in Q4 2018. It will initially offer the ability to open a bank account using face and voice recognition and make domestic and international transactions, with more advanced functionality to follow in 2019. The company has patents pending for these key technologies, including face and voice biometrics and the decentralised payment card.
The project already has a following of almost 50 000 people from 176 different countries around the world. It aims to obtain a UK banking license by Q4 2018.
FinSMEs
07/03/2018