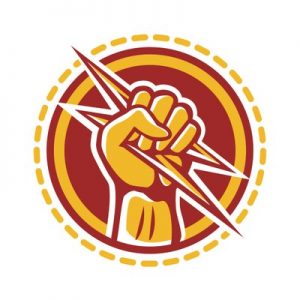 About MyDFS
MyDFS delivers blockchain to the $7B market of daily fantasy sports, where smart contracts improve speed, ease-of-use, transparency, governance and accountability for players. The MyDFS founders have established profitable businesses in Europe; in 2015, they made utrener.com, the official daily fantasy sports app for the KHL (Continental Hockey League), which has also been shortlisted for FIFA 2018 tender. Deep market research by Eilers & Krejcik Gaming shows that MyDFS has an opportunity to reach the 57 million people who play season-long fantasy sports around the world.
Blockchain Technology Can Bring Legal, Transparency, UX and Transaction Benefits to Fast-growing Daily Fantasy Sports Industry
MyDFS, a blockchain-based daily fantasy sports platform, is using the power of blockchain technology to redefine the daily fantasy sports industry. Created by the founders of uTrener, one of the first daily fantasy sports platforms on the Eastern European market, MyDFS aims to solve many of the transactional, legal and UX complexities and restrictions that currently exist for players of daily fantasy sports.
Tokens powering the platform are now available for purchase on the MyDFS website. Players can use the tokens to play games, or they can hold or sell game tokens at a later date.
"Blockchain can make daily fantasy sports more transparent, easier to use and more investor-wise," said MyDFS CEO Viktor Mangazeev. "Now is a great time for fantasy sports players to familiarize themselves with blockchain and smart contracts, and see how it can solve many of their frustrations today. For example, blockchain can tackle issues such as slow withdrawals and tough legal restrictions," added Mangazeev.
MyDFS aims to use blockchain to simplify the daily fantasy sports experience and open it up to more people globally. The platform can address known challenges that players face, such as complex user verification procedures, complicated gaming experiences that are geared more toward advanced players and a lack of transparency in the gaming process (such as fair play, money issues, etc.) Using the power of blockchain, MyDFS also offers a more transparent and easy-to-use player brokerage system, so that players can bet on certain teams and players, and invest in professional players and gain a part of their winnings.
As blockchain technology and smart contracts are being adopted across industries to increase the speed, transparency and accountability of value transactions (such as in banking or real estate), MyDFS aims to apply the same concept to daily fantasy sports and usher in a new era for the industry.
"Blockchain and smart contracts make transactions faster, more transparent and better governed," continued Mangazeev. "We are seeing the widespread adoption of blockchain in society, from finance to government, healthcare and education. Online fantasy sports topped more than $7 billion per year in the US and Canada alone in 2017; we are launching MyDFS with the belief that blockchain can be applied to vastly improving entertainment also."
MyDFS currently offers soccer, ice hockey, basketball and football. The app works on all modern smartphones (iOS + Android), tablets and as a website. MyDFS tokens are available for purchase now. To learn more about MyDFS tokens and blockchain, visit https://www.mydfs.net/.