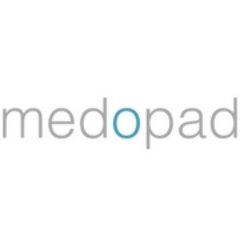 Medopad, a London, UK-based healthtech AI company, secured US$26m in the first close of its Series A funding.
Backers included a number of global family offices and institutional investors including China's NWS Holdings (Hong Kong stock code: 659).
The target is to raise US$120m over the coming months in equity capital.
Led by Dan Vahdat, CEO, Medopad provides a healthcare technology data-capture platform that connects patients and healthcare professionals in real time. Medopad enables patients to continuously capture data through a broad set of modules and connected devices (e.g. smartphones, smart watches, smart asthma inhalers) and transmit the collected data to healthcare professionals.
Medopad is able to use its AI / Machine Learning capabilities to analyze the large amounts of data collected and develop predictive insights to detect life-threatening medical conditions. By improving the communication between patients and healthcare professionals, Medopad enables proactive early intervention, generates operational efficiencies and drives cost savings.
The company has entered into strategic partnerships with leading healthcare, technology and academic institutions, including Royal Free NHS Hospital, Ping An Good Doctor, China Resources, Tencent, HP, Lenovo, Johns Hopkins University, Imperial College Health Partners and Peking University.
Primary customers include hospitals, pharma companies, insurance companies and governments.
In addition to the Series A funding, Medopad appointed Stuart Fletcher and Simon MacKinnon OBE as non-Executive Directors.
Stuart Fletcher served as CEO of BUPA Group between 2012 and 2016. Previously, he was President, Diageo International, between 2004-2011.
Simon MacKinnon OBE brings over 30 years of China and Asia business experience to Medopad in setting up and growing businesses. He has delivered over £2 billion in investments, JV's, M&A and projects in China. MacKinnon is currently chairman of Sinophi Healthcare. He has served as chairman or director at listed and private companies in the healthcare, environmental and education sectors.
FinSMEs
02/02/2018