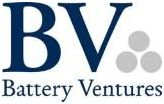 Battery Ventures, a Boston, MA-based investment firm focused on technology and innovation worldwide, closed two new funds worth a combined $1.25 billion.
They are:
– Battery Ventures XII, an $800m fund, and
– Battery Ventures XII Side Fund, a companion vehicle capitalized at $450m to fund larger growth and private-equity investments.
Through these funds, the firm will continue its strategy of building disruptive businesses of all sizes – ranging from seed- and early-stage deals to majority-ownership transactions exceeding $100 million – across the technology landscape.
Investments will focus broadly on sectors including:
– business software;
– enterprise-IT infrastructure, including cloud-computing, "big data" and artificial intelligence;
– consumer Internet and mobile, including media and financial technology; and
– industrial technology.
Battery operates from five global offices and is currently expanding its operations in one of them, San Francisco. Battery opened its London office in late 2016.
In conjunction with the new funds, the firm has promoted Morad Elhafed to general partner. Elhafed, who first joined Battery in 2008, focuses on growth-stage and private-equity software investments in Europe and the U.S. A native of Morocco, he is based in the firm's Boston office.
The firm now has 10 general partners who are based across offices in Boston as well as San Francisco; Menlo Park, Ca.; and Herzliya, Israel. Since its founding in 1983, Battery has invested in 385 companies globally, resulting in 59 initial-public stock offerings and 154 mergers or acquisition events.
FinSMEs
06/02/2018