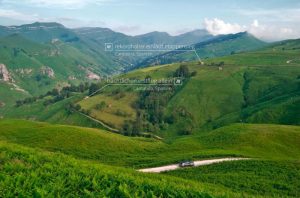 what3words, a London, UK-based provider of global addressing system that allows people to find & communicate a location, received an investment from Daimler AG.
With the investment, whose amount not disclosed amount, Daimler acquired a share of around 10% in the company. In addition, Mercedes-Benz will integrate what3words' three-word address system and make it available to its customers.
Led by Chris Sheldrick, Co-founder & CEO, Jack Waley-Cohen, Co-founder & COO, what3words has divided the entire world into 57 trillion squares of three metres by three metres and has allocated each of these squares a unique three-word address – including places where there are no regular street addresses. This means that every one of these locations is unambiguously identified and easy to memorize.
An algorithm applies the vocabulary list of approximately 25,000 words per language in such a way that potentially confusing combinations are very far away from one another and that both man and machine can easily notice input mistakes. In the meantime, the system is now available in 14 languages.
FinSMEs
15/01/2018