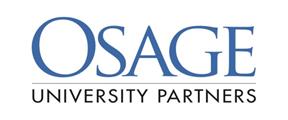 Osage University Partners, a Bala Cynwd, PA-based venture capital fund that invests in university startups, announced multiple promotions in key positions.
On the finance team, OUP has made two promotions, including:
– Claudia Dunnous, former Vice President of Finance, who is now Chief Financial Officer. Dunnous joined the firm in 2006 and is a CPA with more than 25 years of experience working with private equity and manufacturing companies. She serves as CFO for both Osage University Partners and its sister fund, Osage Venture Partners; and
– Beth Grafstrom, former Fund Controller, who is now Vice President of Finance. Grafstrom joined OUP in 2015 and is a CPA who previously worked in New York at New Mountain Capital as a Business Development Company Controller, and prior to that as a Senior Associate in the Banking Capital Markets Assurance practice at PwC.
On its investment team, the firm has promoted:
– Stephanie Stehman, PhD, former Senior Associate, who is now Principal. Stehman joined OUP in 2015 and focuses on investments in therapeutics, diagnostics, and medical devices. She has been actively involved 7 portfolio companies, including Cell Design Labs, E-Scape Bio, Fortis Therapeutics, Neuros Medical, and Pionyr Immunotherapeutics. Previously, Stehman was with HIG BioVentures and Scisive Consulting.
– David Dorsey, PhD, former Associate, who is now Senior Associate. Dorsey joined OUP in 2016 and his investment focus areas include networks, wireless technology, signal processing, and machine learning. He has been involved with technology investments KenSci and Quantum Circuits. Prior to joining OUP, Dorsey was a lead engineer at Lockheed Martin, where he served as principal investigator for multiple DARPA/DoD programs.
Osage University Partners is a venture capital firm focused on investing in startups that are commercializing pioneering university technologies. OUP partners with top research universities to invest in their most innovative startups, and OUP shares its investment profit with its partner institutions.
The firm invests in software, hardware, and life science companies at all stages of company development. OUP has partnered with over 90 universities, including 36 of the top 50 U.S. institutions by research expenditures, and has invested in over 75 of their spinouts.
FinSMEs
26/01/2018