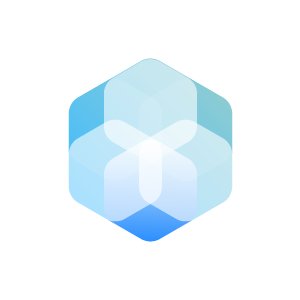 HIVE Blockchain Technologies Ltd. (TSX.V:HIVE), a Vancouver, Canada – based publicly listed blockchain infrastructure company, closed the final C$65m tranche of its previously announced private placement of up to C$115m.
The placement was co-led by GMP Securities L.P. and Eventus Capital Corp. and included Haywood Securities Inc. and PI Financial Corp.
This final tranche consisted of a total of 20,634,800 units sold at a price of C$3.15 per Unit for gross proceeds raised of C$64,999,620. Each unit consists of one common share and one share purchase warrant, with each warrant entitling the holder to purchase one Share at a price of C$3.90 until November 14, 2019. The shares and the warrants issued under the final tranche are subject to a hold period expiring April 30, 2018. The company anticipates that the Warrants will be listed on the TSX Venture Exchange shortly after the hold period expires, subject to meeting the conditions in Exchange approval. In connection with the final tranche, the agents received a cash commission of up to 6% of the gross proceeds raised, excluding any proceeds raised from Genesis Mining Ltd.
In aggregate, a total of 36,507,900 units were issued in connection with the offering for gross proceeds raised of C$115 million.
Hive also announces that Genesis, an insider and the largest shareholder of the company, purchased 952,380 Units as part of the final tranche of the offering for an investment of approximately C$3m. Following the offering, Genesis owns 77,412,655 common shares in the capital of the company, representing 25.62% of the issued and outstanding shares of HIVE and would own 26.29% on a partially diluted basis, assuming the exercise of 2,770,560 share purchase warrants.
The net proceeds of the offering are expected to be used to fund the completion of the 20.0 MW Sweden Bitcoin Data Centre and the 6.8 MW Phase 3 Expansion at the Sweden GPU Data Centre and for general working capital purposes. The company's first phase of expansion into Sweden is well underway with completion expected by mid- January. Upon completion of all phases, HIVE will have a total of 24.2 MW of GPU-based and 20.0 MW of ASIC-based mining capacity across Sweden and Iceland.
Led by Harry Pokrandt, President, CEO and a Director, Hive Blockchain Technologies owns GPU-based digital currency mining facilities in Iceland, which produce newly minted virgin digital currency like Ethereum around the clock, and is in the midst of a major expansion of operations into Sweden.
FinSMEs
03/01/2018