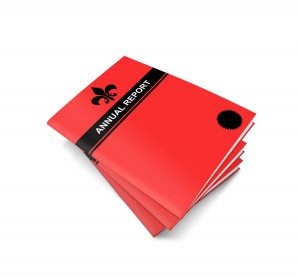 An audit process can be very beneficial for any company in the process of achieving greater financial stability. Auditing services are something that we must always keep in mind in case we need them in our company.
All types of companies are faced with the need to take advantage of this type of service, so here are some important tips regarding organising an audit of your company.
Before making the audit request you have to gather the necessary information about your company in order to have all the data that is usually required for the auditing process. Once you have this information in your hands you can contact the audit service providers, for example, accountants in central London and based on the documents provided you can make a budget for the audit, to cover all the needs you have in this regard. The information to be gathered includes all the economic and financial data pertaining to the company and its operations, so that nothing remains unincluded in the auditing process.
Initial steps
Clearly, any professional auditor you contact will first consult the register of companies in order to discover the most up-to-date details about your company. High quality and professional auditors typically have a reduced response time, in some cases, even the same business day. In addition, speed is combined in the best cases with other common characteristics among the best auditors, such as seriousness and professionalism.
Auditing benefits
But why should you use an auditing service? Experts recommend professional audit services to benefit the development and future of companies in an appropriate manner. Sometimes restructuring is required that allows, through changes, to adjust the liabilities of an entity and thus take advantage of the financial situation of the company. Auditors look for all the suitable ways to reduce the costs of companies, eliminating from the equation what is not fundamental and trying to balance the financial and economic data of companies to allow and encourage better development.
Going through an audit process is also a good starting point in terms of leaving aside elements of work that may not have been useful in recent times and opening up to new ideas that could be positive. In general, a forward-looking business needs to be prepared to adopt new initiatives, and explore new horizons, and this is something that a professional audit can help foster.
Choosing an auditor
When it comes to contracting an auditing service, it is also important to trust an entity that has references and ensures the maximum possible transparency. It is important not only to have transparent and precise data, but also to know every detail of what happens at a financial level within an organisation. This is what audit services are concerned with, which inform the companies about the opportunities, the elements that can be discarded, and about the possible risks that may exist. In view of the importance that regulatory bodies have reached in the business world, an efficient, complete and reliable audit is increasingly important.
When choosing an auditor there are certain factors that also play a determining role. It is possible to hire the services of professional auditors who have extensive experience, knowledge and training that allows them to respond to any type of doubt or obstacle which be might be found. The best professionals ensure the best results.
Audits must be taken seriously, since they are something that can help any company grow, and also protect it in financial situations in which investigations or external consultations are carried out.