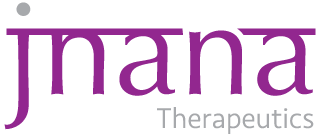 Jnana Therapeutics Inc., a Boston, MA-based developer of a drug discovery platform dedicated to targeting the solute carrier (SLC) family of transporters, the cell's metabolic gates, raised $50m in Series A financing.
Backers included Polaris Partners, Avalon Ventures, Versant Ventures, AbbVie Ventures, and Pfizer R&D Innovate.
The company will use the funds to continue to build its platform.
Led by CEO Amir Nashat, Ph.D., Managing Partner with Polaris Partners, Jnana leverages a proprietary small molecule platform to address therapeutic targets across the SLC transporter family.
It is focusing on immunometabolism, lysosomal function and mucosal defense, important disease pathways where SLC transporters provide novel targets for immuno-oncology, inflammatory disorders and neurological diseases.
Jnana's founding team includes:
– Stuart Schreiber, Ph.D., Morris Loeb Professor at Harvard University, Howard Hughes Medical Institute Investigator and Cofounder of Broad Institute and biotech companies including Vertex, Ariad and H3 Biomedicine.
– Ramnik Xavier, M.D., Ph.D., Chief of Gastroenterology at Massachusetts General Hospital, Professor at Harvard Medical School and Institute Member at Broad Institute.
– Joanne Kotz, Ph.D., President at Jnana, previously Director at Broad Institute.
– Joel Barrish, Ph.D., Chief Scientific Officer at Jnana and former VP and Head of Discovery Chemistry at Bristol-Myers Squibb.
Dr. Nashat of Polaris Partners will be joined on Jnana's board of directors by Kevin Kinsella, founder of Avalon Ventures, and Carlo Rizzuto, Ph.D. Partner at Versant.
FinSMEs
15/12/2017