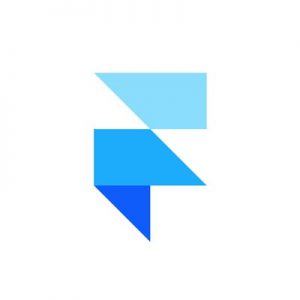 Framer, an Amsterdam, The Netherlands–based design startup, secured $7.7m in Series A funding.
The round was led by Accel with participation from Foundation Capital, Designer Fund and AngelList.
The company intends to use the funds to ramp up product development, hire across every team, and invest in design education and training.
Co-founded in 2013 by Koen Bok and Jorn van Dijk, Framer provides a complete prototyping and developer handoff tool and a has just launched a fully integrated visual design studio aimed at graphic designers.
FinSMEs
20/12/2017
PRESS RELEASE
Amsterdam, Netherlands – December 20, 2017 – Framer (www.framer.com), a complete prototyping and developer handoff tool, today announces the launch of a fully integrated visual design studio aimed at attracting the largest segment of their target market — graphic designers. This rounds out a year of releases for Framer, making it a full-service screen design tool and the first to consolidate the designer toolkit. It's now possible to design everything from detailed icons to high-fidelity interactive apps directly in Framer, putting the former code-only prototyping app in the same league as industry heavyweights like InVision, Sketch and Figma. In addition, Framer has secured a Series A funding round of $7.7 million led by Accel and joined by existing investors Foundation Capital, Designer Fund and AngelList. This financial investment will be used to ramp up product development, hire across every team, and invest in design education and training.
In 2017, Framer increased its enterprise accounts by tenfold, onboarding tech giants like Google, Twitter and Facebook as well as agencies such as Huge, Work & Co. and Frog Design. The app is also steadily gaining popularity in Asian markets, such as South Korea and China. The launch of this built-in screen design tool allows Framer to claim a larger piece of the workflow at top product designs teams worldwide. The app now offers the same specs as graphics tools like InVision, Sketch and Figma directly within their own interface. Fire up the tool today and you'll see a an interface that looks much like any of their competitors, though that's mostly intentional.
"We're betting on something that our competitors aren't — that designers will want a tool which does both high-fidelity design and prototyping. We were already the best prototyping tool on the market, so we spent this year integrating a complete visual and graphic design interface into the same app," said Framer's cofounder Koen Bok. "We looked at the other screen design tools on the market, honed in on the features that made sense and perfected them. Our goal was to build something that looked and felt familiar, but with smarter decision-making happening on the back end. Now everything you design in Framer is responsive by default, so you need only to design something once. Based on that, we're able to accurately reshape and resize your original design across any device."
This same line of thinking applies to the tool's vector editing feature. While it resembles what you'd find in Figma or Sketch, Framer's vector tools really shine when it comes to the end product. As a browser-based app, Framer is able to offer perfect SVG output, meaning designers are guaranteed that anything they design in the app will look exactly the same on every screen, and in every browser. Given the rise of retina and high-res displays, this feature presents a major selling point. The obvious upside of having a vector-based toolkit means that now anyone can design illustrations, graphics, and icons directly in Framer, no code necessary. But the real game plan is much more future-facing — Framer wants designers to come for their smarter, more intuitive screen design workflow and stay for the powerful prototyping feature set.
"The Framer team has already done an amazing job of building the industry's go-to interactive tool," said Luciana Lixandru, Investment Partner at Accel. "With the launch of this completely integrated visual design studio, they've further cemented their place as the all-in-one design tool of choice for today's most ambitious companies."
To start using Framer today, please visit: www.framer.com
About Framer
Framer's cofounders Koen Bok and Jorn van Dijk worked at their first company, Sofa, together in 2009. After winning multiple Apple Design Awards, Sofa was acquired by Facebook in 2011. After two years of helping launch major product features at Facebook, Bok and van Dijk realized that the design workflow lacked a tool that allowed designers to create and communicate an end-to-end product experience. The pair moved back to Amsterdam and co-founded Framer in 2013, a high-fidelity prototyping tool used by companies all over the world. To date, Framer has raised $9.3 million in Series A funding from Accel, and seed round investors Designer Fund, Foundation Capital and Greylock Partners.