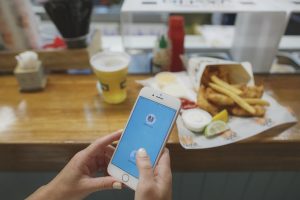 Colu, a Tel Aviv, Israel and London, UK–based blockchain technology company and creator of a wallet app for digital, localized currencies, raised $14.5M in funding.
The funds were raised via IDB Development Corporation, which made an investment in the company, and its CLN (Colu Local Network ) token presale, launched a month ago.
Founded in 2014 and led by Amos Meiri, CEO, Colu uses blockchain technology to create digital, localized currencies for communities. Their mobile app-based digital wallet, launched in 2017, allows for peer-to-peer and customer-to-business digital transactions in a secure digital environment.
It is now operating in 4 cities in the UK and Israel with 100K users and more than 85K monthly transactions.
Colu has been an active participant in the blockchain space since 2012 as the maintainer of its ColoredCoins project.
The CLN token will allow any community to create a localized currency and use it as a reward for local consumption made with fiat, encouraging local spending and helping keep more money circulating in the community.
FinSMEs
14/12/2017