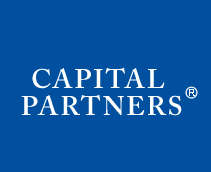 Capital Partners, LLC, a Norwalk, Connecticut-based private equity firm, closed its third fund, at $600m.
Capital Private Equity Income Fund III raised capital from a cross section of limited partners, including insurance companies, public and private pension funds, endowments, foundations and high net worth individuals.
Led by Brian Fitzgerald, Robert Tucker, Mark Allsteadt and Edwin Tan, Fund III will continue to focus on making control equity investments by acquiring small and mid-sized family and management-owned companies in the manufacturing, distribution and service industries. Consistent with the strategy of prior funds, the fund focuses on opportunities where it can leverage Capital Partners' experience in actively supporting companies in developing and executing a strategic growth plan to build longer-term value.
In support of its objectives, Fund III plans to finance its acquisitions with only a low-to-moderate level of outside debt, with most of the capital provided by the vehicle, sellers and portfolio management teams primarily in the form of equity.
FinSMEs
11/12/2017