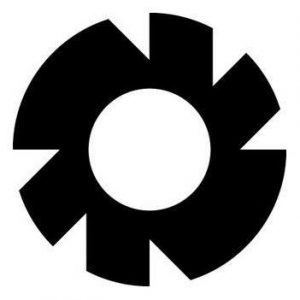 The Engine, the investment initiative founded by MIT in 2016 to focus on tough tech innovations, recently announced an updated total of $200m raised for its first investment fund and its first investments.
Seven Boston area based startups developing breakthrough scientific and technological innovations poised for transformative impact received the funding. These include:
– Analytical Space, which develops systems that provide no-delay, high-speed data from space to address global challenges such as precision agriculture, climate monitoring and city planning;
Founders​:​ Justin ​​Oliveira, ​​Dan ​​Nevius
Industry​: ​​Space,​​ Internet​​of​​Things
Background​: ​​NASA, ​​Planetary ​​Resources, ​​White​​House, ​​HBS
– Baseload Renewables, which develops ultra low-cost energy storage to replace fossil baseload generation with renewable energy to reduce carbon on a global level;
Founders​:​​ Yet-Ming​​ Chiang,​​ Ted​​ Wiley,​​ William​​ Woodford,​​ Marco ​​Ferrara
Industry​:​​ Energy
Background​:​ ​DMSE​​ MIT,​ ​24M ​​Technologies,​ ​A123
– C2Sense, building a digital olfactory sensor for industrial use cases such as food, agriculture and worker safety, and transforming smell into real-time data that can be accessed remotely.
Founders​:​​ Jan​​ Schnorr, ​​Tim ​​Swager, ​​Eric ​​Keller
Industry​: ​​Advanced ​​Materials,​ ​Internet​ ​of ​​Things
Background​:​​ The​​ Swager, ​​Lab ​​MIT
– iSee, which delivers humanistic artificial intelligence technology for human and robotic collaborations, including autonomous vehicles.
Founders​:​​ Yibiao ​​Zhao, ​​Debbie ​​Yu, ​​Chris ​​Baker
Industry:​​​ Deep​​software,​​ AI
Background​:​​ MIT ​​Computational ​​& ​​Cognitive​​ Science ​​Group
– Kytopen, which accelerates the development of genetically engineered cells by developing technology that modifies microorganisms 10,000 fast.
Founders:​​​ Cullen​​ Buie,​​ Paulo​​ Garcia
Industry​:​​ Life​​ Science,​​ Advanced​​ Manufacturing
Background​:​​ LEMI​​MIT
– Suono Bio, which enables ultrasonic targeted delivery of therapeutics and macromolecules across tissues without the need for reformulation or encapsulation.
Founders​:​​Carl​​ Schoellhammer,​​ Robert​ ​Langer,​​ Amy ​​Schulman,​ ​Gio ​​Traverso
Industry​:​​ Biotech
Background​:​​ Langer​​Lab​​ MIT
– Via Separations, which develops a materials technology for industrial separation processes that uses 10 times less energy than traditional methods.
Founders​:​​ Shreya​​ Dave,​​ Brent​ ​Keller,​​ Jeff ​​Grossman,​​ Karen ​​Golmer
Industry​:​​ Energy,​​ Advanced​​ Materials,​​ Advanced​​ Manufacturing
Background​:​​ The​​ Grossman​ ​Group​​, MIT
Led by Katie Rae, CEO and Managing Partner, The Engine aims to bridge the gap between discovery and commercialization by enabling startups to develop "tough" tech — breakthrough ideas that require time to commercialize — with the long-term capital, entrepreneurial knowledge, connections, specialized equipment and labs. The Engine provides a combination of long-term investment, resources, and services.
FinSMEs
09/10/2017