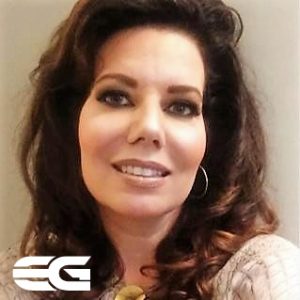 The Centre for Citizenship, Enterprise and Governance, a British not-for-profit and university spin-out and world's leading think-tank on the movement of value, has named the Swiss-based legal cryptocurrency advisor Dianne Schepers LL.M. MBA as Chair of the CCEG Advisory Board. Schepers is a corporate advisor and legal specialist in the field of tokenizing with a strong foothold and engagement in a variety of stakeholder groups in for-profit and not-for-profit tokenised ecosystems. She is amongst others a Senior Legal Advisor on Blockchain & CryptoFinance Projects at MME, a leading law firm. MME is a founding member of the Digital Finance Compliance Association as well as the Crypto Valley Association, both based in Zug, Switzerland.
Schepers brings her expertise and global access to legal compliance advisory of tokenised ecosystems and blockchain technology to CCEG. As Head of the Ecosystem of the Blockhaus Initiative she is supporting the creation and implementation of standards in the ecosystem to "create a leadership platform for the global blockchain economy that embraces the positive changes it represents while ensuring its participants are afforded the controls and compliance of the centralized ecosystem" which closely aligns with CCEG's values.
By accepting the role of Advisory Board Chair, Schepers will join CCEG's team of senior players in the crypto world. For example, its Head of Business Development, Reto Gadient, is the Chair of the Crypto Valley Association Event Team in Zug, Switzerland; while its Head of Blockchain Strategy, Roy Zou, is the Chairman of the Ethereum Classic Consortium in China. Its CEO, Barbara Mellish, is senior ex-Barclays and the UK Payments Council, and its advisory staff are best in class, including the Titans of the crypto world Chandler Guo (China's largest Bitcoin miner) and Daniel De Souza, co-founder of Ethereum Classic.
Schepers states:
"I am excited and honoured to be appointed Chair of the CCEG Advisory Board. I look forward to supporting in advancing CCEG's mission to transact Total Value on the blockchain, comprised of financial and non-financial values, with mass adoption and resulting into proven increased social and environmental impact. It is exciting to work with an innovative and established British institution that is so clearly committed to transparency, good governance and accountability. Great things will happen – watch this space."
CCEG has offices in six countries and more than 92,000 members. Its financial and non-financial metrics measuring Total Value of transactions have underpinned global legislation, such as the UK's Modern Slavery Act 2015 and Social Value Act 2012, and five EU commissions, and have been internationally recognised as a standard. It is currently launching a novel 'two-token system' called the Seratio (SER) Token, whose distinctive feature is the ability to capture the financial assets, microshares (the non-financial assets) and provenance of transactions involving people, products, processes, projects and organisations.
Further information available about CCEG at www.cceg.org.uk and the Seratio project at www.seratio-coins.world. Alternatively, email [email protected].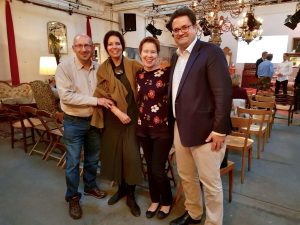 Dianne Schepers is meeting CCEG's directors Barbara Mellish and Professor Olinga Ta'eed, and Reto Gadient, CCEG's Head of Business Development, who together with Dianne is chairing the Crypto Valley Association Event Team.