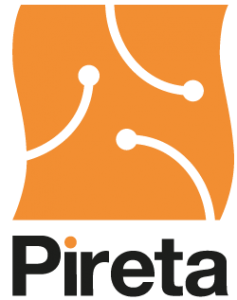 Pireta, a Teddington, UK-based smart textiles company leveraging technology developed at the National Physical Laboratory, raised seed funding from Rainbow Seed Fund.
The amount of the deal was not disclosed.
The investment will enable Pireta to optimize their core technology and pursue commercial opportunities.
Formed in 2017 by Dr Chris Hunt, CTO, joined by Simon Kellard, CEO, Pireta has developed an additive process that adds conductivity to fabrics at any stage – from yarn through to completed garment. The process ensures conductivity with no impact on garment performance, drape or handle.
Wearable technology is an increasingly significant market, with sensors being woven into fabrics to measure physiological changes and track movement, distance and speed. Smart textiles have applications across a variety of sectors including military, emergency services and defence, healthcare, fashion, athletics and elite sports, and RFID tagging.
Carl Francis, formerly with Rainbow's portfolio company P2i — a nanotechnology for high-performance coatings company — has joined as Pireta's Chairman.
FinSMEs
21/10/2017