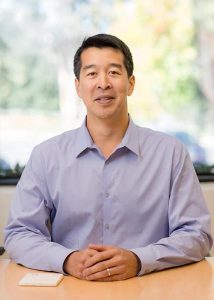 Menlo Park, CA-based venture capital firm Menlo Ventures added Greg Yap as a partner to lead investments in novel health, medical and life science technologies.
Yap has joined Menlo with more than 20 years of experience building and investing in healthcare industry businesses and technologies. Most recently, he was an entrepreneur-in-residence at Illumina Ventures, where he focused on new genomics investments and was co-founder and CEO of PyrAmes, a stealth mode digital health company. Previously, Yap was CEO and co-founder of Biodesy, a protein analysis company. He has also held senior roles at Roche/Ventana, where he led their $500 million cancer assay business, and Affymetrix, where he led their genetics and molecular diagnostics businesses.
Menlo plans to invest a 15% portion of Menlo XIV, a $450m fund, in early stage companies aiming at breakthrough improvements in the life sciences sector and related areas. This new strategy builds on several recent investments in the sector, including Synthego, Cofactor Genomics, Clear Labs and Recursion Pharmaceuticals.
Menlo's investment team consists of five partners: Mark Siegel, Venky Ganesan, Matt Murphy, Shawn Carolan, and Greg Yap, along with investment professionals Tyler Sosin, Steve Sloane, Jayni Shah, and Croom Beatty. Its portfolio services program, FUEL, a go-to-market acceleration program encompassing sales, marketing and business and talent development, consists of Talent Partner Jordan Ormont, Marketing Director Jenny Saling, and Kayla Hinderscheid, Head of Network Development.
FinSMEs
10/10/2017