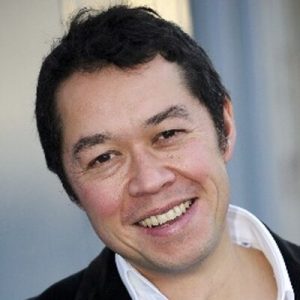 Ed Molyneux, CEO and Founder at FreeAgent takes a look at which businesses are taking off in 2017, and how businesses can stand out in a crowded market.
The UK's fastest growing companies are getting bigger faster; according to The London Stock Exchange's (LSE) latest annual 1,000 Companies To Inspire Britain report, the pace of expansion has accelerated to 70% up from an average of 50% last year. But as business booms, it becomes increasingly difficult for organisations to cut through the noise and make themselves heard in a crowded market.
Deliver customer-centric service
In a competitive marketplace, if a customer doesn't receive the quality of service they expect, they will simply go elsewhere. Businesses need to cater to customer demand if they are looking to win repeat custom.
The digital banking industry, for example, has exploded over the past few years. Banks are finally coming around to the realisation that customers are their most valuable assets, and are adopting a more consumer-led approach.
The way in which people engage with their banks is changing rapidly; consumers want straightforward services and easy access to their finances and a wave of digital banks are emerging to cater to this demand. The fintech startup scene in London is booming, and a new breed of digital-first, mobile-only banks are challenging traditional banking practices and winning over customer mindshare.
If you've been out for lunch recently in London you're bound to have seen people pay using a distinctive 'hot coral' card from Monzo Bank. The mobile-only banking service launched in 2015, taking personalisation to to a new level. Monzo uses customer spending data to advise them how to save their money, budget responsibly and to find the best deals.
Fidor Bank is another innovative company that launched the UK in 2015, and since has become one of the main challenger banks thanks to their unique online community banking model which focuses on putting the customer at the heart of all their product offerings.
Sell an experience, not just a product
Customers have come to expect their needs and wants to be anticipated beyond the product. It's not just about what you're selling, it's how, and in what context.
Ever-increasing high street rent rates are pricing many retailers out of bricks-and-mortar stores, leaving behind vacant units. I believe that this shift in the retail economy is likely to sway more brands away from traditional retail outlets towards more creative options, like pop-up stores.
Pop-up shops have taken the retail world by storm over the past few years, with temporary shops becoming a staple in many of the country's busiest retail spaces as both an agile outlet for big brands and an entry platform for market newcomers. A report on Britain's Pop-Up Retail Economy by the Centre for Economics and Business Research has estimated that pop-up retail outlets contribute £2.3 billion to the UK economy a year.
To ensure their pop-up stands out from the crowd, brands should look to incorporate an element of experiential marketing to build interest and attract new custom. Take Cadbury's Creme Egg Cafe, for example. When the cafe opened in Soho in 2016, tickets sold out within an hour. The pop-up was so successful that Cadbury announced a second stint earlier this year, this time, in the form of a hunting lodge.
Move with the times
Very few businesses are able to survive on the reputation and sales of a single product or service. To stay relevant, businesses need to innovate.
Since the smoking ban was enforced in 2007, there has been a notable shift away from traditional tobacco products towards more health-conscious alternatives. Thanks to increased awareness around health and wellness, advances in electronic device technology and the trend for smoke-less, ash-less vaping, the global e-cigarette market is booming.
The Global E Cigarette & Vaporizer Market – Analysis & Forecast Through 2015 to 2025 report estimates that the industry will continue to grow globally at a Compound Annual Growth Rate (CAGR) of over 22% from 2015 to 2025. In the UK, the e-cigarette industry has become one of the fastest-growing supermarket products by volume and value. Last year saw a 50% increase from the previous year to around 17.3 million units as more and more people become interested in the technology.
Named in the tradition of classic cigarette brands like Richmond and Pall Mall, e-cigarette start-up Shoreditch was founded in 2015 with a view to offer an alternative to "overpriced and overly complex offerings" from other e-liquid and vaping companies. Shoreditch, which works on a monthly subscription basis, received a significant amount of seed funding in 2016. The funding will be used to increase the company's customer base and drive growth as the company looks to capitalise on the global e-cigarette market – which is expected to exceed £15bn by 2025.
Find the right niche
As obvious as it sounds, a niche isn't a niche if everyone else is doing it. Businesses need to consider what's missing in their market, and how they can fulfil that gap.
The move towards health-conscious products is reflected in the booming fittech industry. Fittech is a part of the enormous digital health market, which, according to Monitor Deloitte's Digital Health in the UK, was worth £23bn globally in 2014. This figure is set to almost double to £43bn by 2018.
The UK fittech market alone is worth upwards of £2bn and is expected to grow to £2.9bn by 2018, Deloitte's report adds. From remote patient monitoring to personal activity trackers, more and more companies are competing to combine data science with the next big thing in fittech.
Take Connected Fitness Labs, for example. Connected Fitness Labs aims to bridge the gap between health and fitness providers and the active community, by supporting the development of revenue streams and connecting the two. Following years of research in understanding what behaviours cause people to develop fitness habits, Connected Fitness Labs created their CustomFit app, which allows users to create personalised and progressive workouts all designed around what the user is trying to achieve.
From celebrities to fitness bloggers, influencer marketing is huge in the fittech industry. Those releasing new products into the fittech market need to carefully consider not only who it is that they are targeting, but who that target audience follows and engages with on social media. Getting the right endorsement from the right people can be make or break for fittech newcomers.
Look to the future
Anticipating the next big thing and establishing your business as a frontrunner within the industry is always going to give you an edge on the competition.
Previously consigned to the world of gaming, Augmented Reality (AR) is making its way into the mainstream, transforming enterprise communications, manufacturing, logistics, product design, analytics, marketing, training, field service and more.
AR will change the fundamentals of the way we do business, and the race is on for the first company to develop and successfully deploy the technology. The ultimate hardware platform for AR is glasses and goggles – AR startup WaveOptics already designs high-quality and affordable next generation AR lenses that can be adapted to multiple forms, including everyday spectacles. AR activated smartphones and tablets will also become available sooner than we think.
Mobile devices are ubiquitous, and already have the basic hardware ingredients required for AR – connectivity, processors, screens, cameras, motion senses and the ability to run apps. To rise above the competition, industry frontrunners will need to roll out a seamless AR experience that is cost effective and simple to integrate into businesses existing processes.
In a rapidly expanding marketplace, UK businesses need to go above and beyond and deliver exceptional customer experience to rise above the competition. In my eyes, business and technology have become two sides of the same coin, and it's imperative that businesses embrace this in order to stay ahead of the curve.