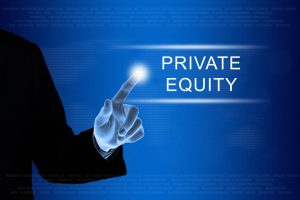 Asia Alternatives, one of the largest independent Asian private equity fund-of-funds, held the final close of over US$1.8 billion in new commitments across Asia Alternatives Capital Partners V, LP and several fund vehicles.
Investors represent a global pool of private capital sources, such as state and corporate pension funds, foundations, university endowments, insurance companies and family offices in the United States, Canada, Europe, Latin America, Japan and Asia. Institutional investors across the Funds include The Boeing Company, Cathay Life Insurance Co., Comprehensive Financial Management, Florida State Board of Administration, Intermountain Healthcare, Jasper Ridge Partners, Massachusetts Mutual Life Insurance Company, Minnesota State Board of Investment, Pennsylvania State Employees' Retirement System, San Francisco City and County Employees' Retirement System, University of Vermont and State Agricultural College and Virginia Retirement System.
The largest of the funds is Asia Alternatives Capital Partners V, LP which, along with its parallel fund, Asia Alternatives Capital Partners V (ERISA), LP (together "AACP V"), closed on US$1.515 billion of committed capital.
The funds are focused on building a diversified Asia private equity portfolio with an emphasis on top-performing local Asian fund managers. Approximately 85% of committed capital came from pre-existing relationships.
Founded in 2005 by managing directors Rebecca Xu and Melissa Ma, Asia Alternatives is one of the first independently formed Asian private equity fund-of-funds. The firm also received the first Limited Partner QFLP (Qualified Foreign Limited Partner) license in China, which allowed Asia Alternatives to invest in selected, qualified RMB-denominated private equity investments.
Asia Alternatives, which currently has over $11 billion of assets under management, invests with top performing private equity fund managers across Asia primarily in Greater China (Mainland China, Taiwan, and Hong Kong), Japan, Korea, South East Asia, India and Australia.
The firm builds portfolios that are diversified across buyout, growth and expansion, venture capital and special situations funds, as well as direct co-investments and secondaries.
Asia Alternatives currently has over 45 professionals across offices in Hong Kong, Beijing, Shanghai and San Francisco.
FinSMEs
14/09/2017