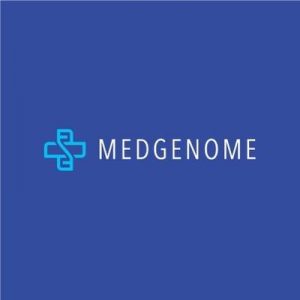 MedGenome, a Foster City, Calif.-based genomics research and diagnostics company, completed a $30m Series C financing.
The round was led by Sequoia India and Sofina s.a., with participation from Zodius Capital; Kris Gopalakrishnan, co-founder and former CEO of Infosys; and Lakshmi Narayanan, former CEO of Cognizant.
The company intends to use the funds to accelerate biomarker discovery programs and further the development of its OncoPept™ suite of cancer immunotherapy biomarker solutions.
These efforts will enable American and European genomic and biopharmaceutical researchers to access MedGenome's advanced research solutions and leverage the world's most diverse genetic variant database, drawn from Indian population, for early drug discovery and target validation.
Led by Sam Santhosh, Founder, Chairman and Global CEO, MedGenome is a genomics-driven research and diagnostics company which decodes genetic information contained in an individual's genome. Its access to genomics data with clinical and phenotypic data provides insights into complex diseases at the genetic and molecular level to facilitate research in personalized health care.
The company, which operates a Next Generation Sequencing (NGS) lab in South East Asia and a CLIA-certified and CAP-accredited sequencing lab in Foster City, CA, serves pharmaceutical and biotech companies performing research in cancer, immunotherapy, diabetes, cardiovascular disease, metabolic disease, Parkinson's disease, kidney disease, liver disease, ophthalmological disease, rare disorders, deafness and aging.
Its proprietary diagnostics tests, offered in India, include a liquid biopsy (OncoTrack) for monitoring cancer treatment, non-invasive prenatal screening test (NIPT) for pregnant women, carrier screening for couples planning for children, and whole exome sequencing for identification of rare mutations.
MedGenome is also a founding member of GenomeAsia 100K initiative to sequence 100,000 Genomes in South, North and East Asia.
FinSMEs
28/08/2017