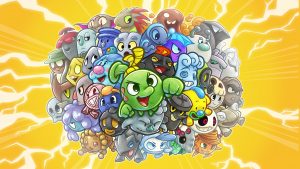 Lightneer, a Finnish learning game studio, closed a $5M seed funding round.
The round was led by GSV Acceleration, with participation from IPR.VC, Brighteye VC and Reach Capital.
The company, which has launched the game in Hong Kong, Macau, Taiwan, Singapore, Thailand, Vietnam, Philippines and Finland, prepares to unveil it globally in January 2018, with activities focused in the US and the UK. .
Led by CEO Lauri Järvilehto, Lightneer has developed Big Bang Legends, its debut learning game, along with science experts. The game focuses on stealth-learning key concepts from physics and chemistry, the story starting from the Big Bang. It also features a learning model called "Learn To Play", including in-depth learning content starting from 0.99 USD / month subscription, with 30 second mini-lectures from scientists, such as the Oxford Professor Marcus du Sautoy and anti-matter expert Rolf Landua from CERN.
Lightneer's team consists of Finland's game industry veterans with backgrounds at companies like Rovio, Digital Chocolate and Gameloft. The advisory board includes Oxford Professor Marcus du Sautoy, CERN Head of Global Outreach Rolf Landua and former Mattel and Sega CEO Tom Kalinske.
FinSMEs
15/08/2017