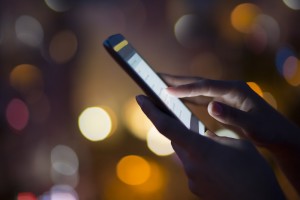 Guest Post by Cheryl Chandola
The cells in our body are constantly being replaced by new ones; it is estimated that after 7 years every cell in your body has been replaced. The common phrase is, you are what you eat, and this is quite right. The food you eat not only affects your body, but the health of your brain too.
We can't directly utilize the food we eat, it has to be broken down into simpler forms. What we eat (everything from Manuka honey to that delicious slice of pizza) will eventually be broken down into glucose. Glucose is the key element to keeping your brain healthy and active. Only 25 grams of glucose flowing in your bloodstream will be sufficient to keep your brain at best working condition. This is about the same amount of glucose one banana has.
There are many clichés you will hear about eating right and what specific amounts one must eat of this and that item. The mobile app stores (iTunes and Google Play) are brimming with apps that could help one to eat better, even with allergies. In a world full of apps, eating well is easier now than ever.
The list below will let you know about some really useful food apps.
Substitutions App (iPhone/iPad)
This app is helpful in both the kitchen and the supermarket. This app lets you know what alternative food you can eat in place of the food you want to avoid.
It also gives you cooking tips. If you are halfway through your cooking and suddenly you realize you have forgotten to add a key item, this app will solve the problem by advising the alternative ingredient to swap in a pinch.
Seafood Watch App (Android/iPhone)
If you only want to buy ocean friendly fish, but struggle to make the right decision when you are at the supermarket, then this app is for you. Seafood Watch App makes it easy to choose sustainable fish.
Seafood Watch helps forgetful minds to be eco conscious when it comes to their seafood consumption. It offers alternatives for fish that should be avoided and also has a feature that provides names and locations of restaurants serving sustainable seafood.
The Harvest App (Android/iPhone)
When you are buying fresh produce, it's important to know if the fruits or vegetables you are buying are ripe or not. This app provides all you need to need to know about ripe edibles.
The Harvest App allows you to search among a variety of different types of produce. It has an alphabetical directory which gives tips for identifying more than 100 ripe edibles grown on vines, trees, or in the ground. It also gives helpful tips on how to store the produce; including how to avoid improper storage that can ruin fresh produce.
Locavore App (Android/iPhone)
This app informs you about in-season food and local produce available at farm stands, farmers markets, and grocery stores. The app also allows you to post on Facebook so that your friends can benefit from it too.
If you like buying flavorsome, fresh, and locally grown fruits and vegetables, then this app is a must have.
Calorie Counter and the Diet Tracker (Android/iPhone)
The app allows you to keep a food diary and lets you set fitness goals. It has precise caloric information for nearly 300 million foods around the world; you can easily track all your meals with this app.
It also has a built-in social network where you can connect with the others and post your updates. The encouragement will motivate you to keep progressing.
Allergy Guard (Android/iPhone)
This app could be a lifesaver for people with food allergies. It has the ingredient count for more than 2,000 common foods. This app could be helpful when eating out and can also be used to search for foods by their specific brand names. The app can be used anywhere; you will have trouble-free access when you are beyond the 3G or 4G or Wi-Fi range.
There's a paid version for this app which removes all ads and also lets you customize and store data.
SuperFoods App (Android/iPhone)
If you've decided to eat as healthy and nutritious as possible, and you want a reminder for what foods to buy at the grocery store, SuperFoods can help you. The app will help guide you to make smart choices about food. SuperFoods does a great job providing thorough information about benefits of particular food items. Even better, the 'deal' tab connects you to shopping specials.
Eating healthy is a great idea and has never been easier! With just a simple download, you're well on your way to eating better and feeling your best.
Cheryl Chandola
Director, Editing and Testing, ReadPlease.com
Cheryl conducts hands-on reviews and extensive testing of products as well as manages the editorial and testing teams at ReadPlease.com. In her spare time she runs an ecommerce store and loves spending time with her daughter and dog, Blue.